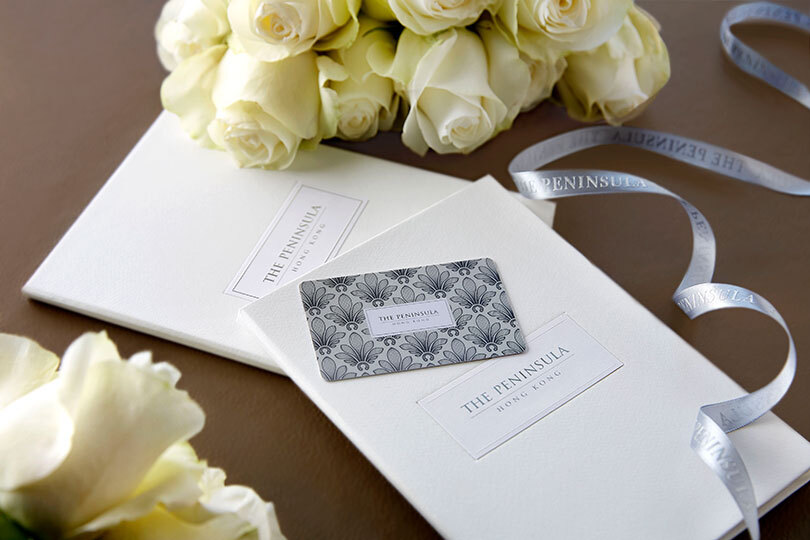 Gift cards bookable online are another new feature
Using the pandemic as an opportunity to assess the needs of luxury travellers going forward, the group has launched The Peninsula Promise and said all steps under this were being taken to "further enhance the luxury and ease of guests, while setting new standards in the hospitality industry".
These steps include Peninsula Time, which will now allow for fully flexible check-in and check-out times for all guests.
Beginning January 2021, Peninsula properties can arrange to have rooms ready as early as 6am on arrival date plus check out as late as 10pm on departure date, at no extra charge to guests, when they book directly or with a travel advisor.
Also part of The Peninsula Promise will be new flexible cancellation policies across all hotels under its Luxury in Advance offering.
That includes a standardised cancellation time for all Peninsula properties for general bookings of 3pm (local time) one day prior to arrival, and an early-bird booking offer at a preferential rate that allows guests to change reservations without penalty for up to 12 months from the original booking date.
The group is also flagging up and enhancing PenChat, its 24-hour private messaging service, as people inevitably look towards more contactless interactions. Without needing to download an app, PenChat allows guests to text requests and questions to their hotel's concierge team via the likes of WhatsApp, Facebook Messenger or WeChat.
But some of the new moves – such as guaranteed connecting rooms upon reservation – will also allow Peninsula to steer more bookings directly via its own website with incentives such as 20% off the room rate when booking two connecting rooms; daily breakfast included for each guest staying in a connecting room or suite; and $100 credit at hotel restaurants or spa during those stays.
There's also a new online platform for gift cards helping keep revenue and aspirations flowing through the system; it's available for select Peninsula hotels currently and due to roll out to the remaining ones in 2021.