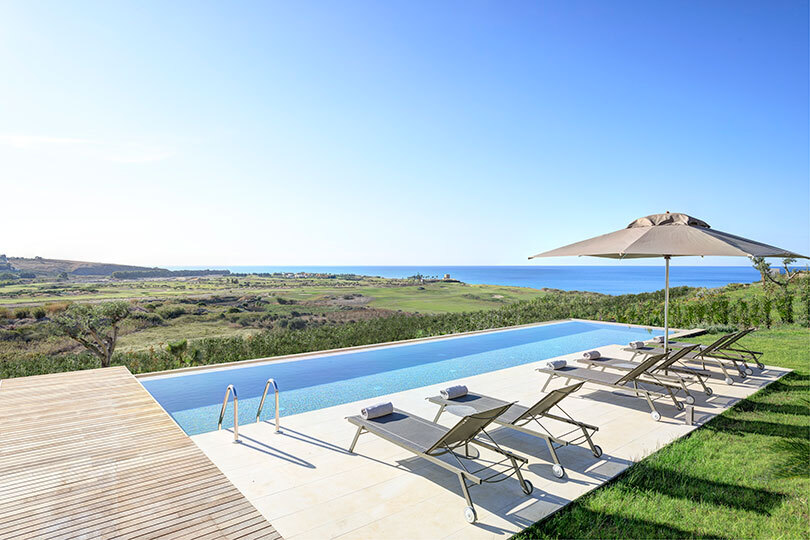 There will be 20 villas to choose from at Verdura
Well timed for a perceived boom in private residences and villa rental off the back of the pandemic, the 20 Rocco Forte Private Villas will offer privacy combined with the services of the hotel.
The villas are located on a hillside within the Verdura estate and are divided into two categories, with either three or four bedrooms and large private pools in landscaped gardens.
"This is our first venture into villa accommodation and we have carefully studied the market to ensure we deliver the highest standards of design and service," said Sir Rocco Forte.
"The same meticulous attention to detail which we provide in all our hotels will be enhanced by an added level of tailored opportunities. The villas will offer further choice to our Verdura guests, enabling them to enjoy an even greater level of privacy whilst still having full access to all the amenities of the resort."
Like all the group's hotels, design of the villas has been individually executed by Forte's sister, group co-founder and director of design, Olga Polizzi.