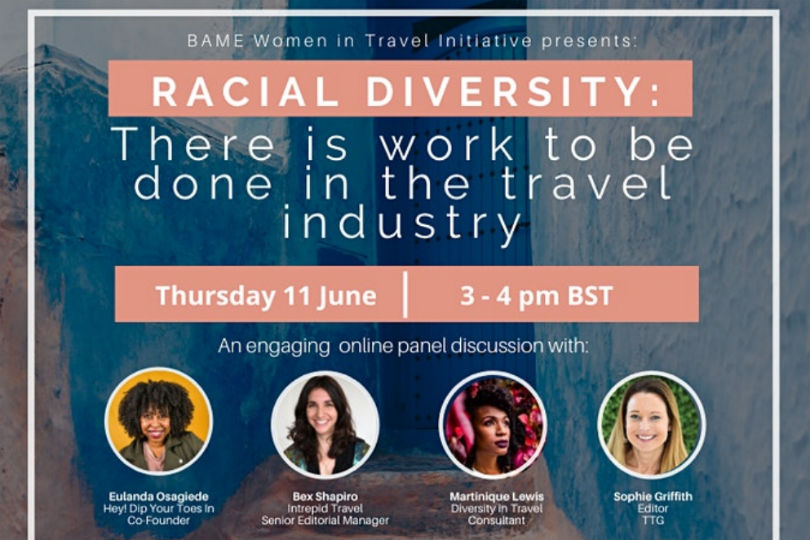 How the travel industry can play its part in tackling racial inequality in the workplace
The event, entitled 'Racial Diversity: There is work to be done in the travel industry', is hosted by BAME Women in Travel and supported by TTG.
It will feature speakers including: Eulanda Osagiede, co-founder of Hey! Dip Your Toes In; Bex Shapiro, senior editorial manager, Intrepid; Martinique Lewis, consultant, Diversity in Travel and Sophie Griffiths, editor, TTG.
The discussion will be moderated by former TTG 30 Under 30 alumnus Jamie Lee Abtar, BAME Women in Travel executive director.