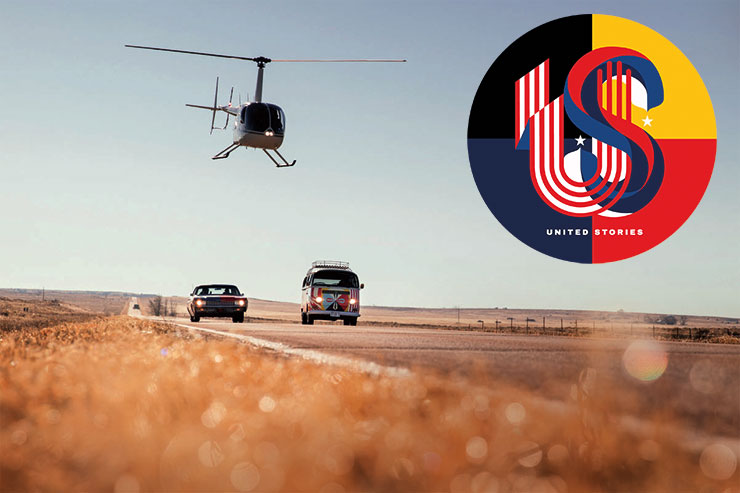 United Stories South Dakota
Brand USA is confident its new United Stories campaign has the power to unify its marketing strategies – and create a self-sustaining network of authentic advocates for the US.

The destination marketing organisation teamed up with six high-profile influencers to launch the campaign last week in Belle Fourche, South Dakota – the geographic centre of the US.

Two vehicles – a Volkswagen camper and a classic Chevy Impala – will hit the road for a year hosting a rolling roster of content creators, storytellers and influencers whose objective will be to capture the stories behind the US's places and people.

Content will be shared across social media using the #UnitedStories hashtag and tailored to specific international markets.

Tracy Lanza (pictured below), vice-president, integrated marketing at Brand USA, told TTG the organisation's partnership with social media content expert Beautiful Destinations would allow it to produce material at the pace of consumption.

"Our aim is not to present a single corporate message," said Lanza. "The days of broadcasting 'at' people are over. We have to engage in dialogue [on social media].

"There are four main voices we want to engage with: locals, travellers, industry experts and creatives. Everyone has a unique take on what makes America great. These are the stories we want to tell."

Lanza said that as United Stories establishes itself, her hope is for the campaign to create a "community of storytellers".

"These people don't have to be professionals," she said. "UGC [user-generated content] can be very compelling. We will create a lot of content, but we want to amplify the stories being told to us.

"There's nothing better than having someone getting the idea and running with it. It feels real. Not everything has to be aspirational.

"I envisage a time it when becomes a self-sustaining initiative."