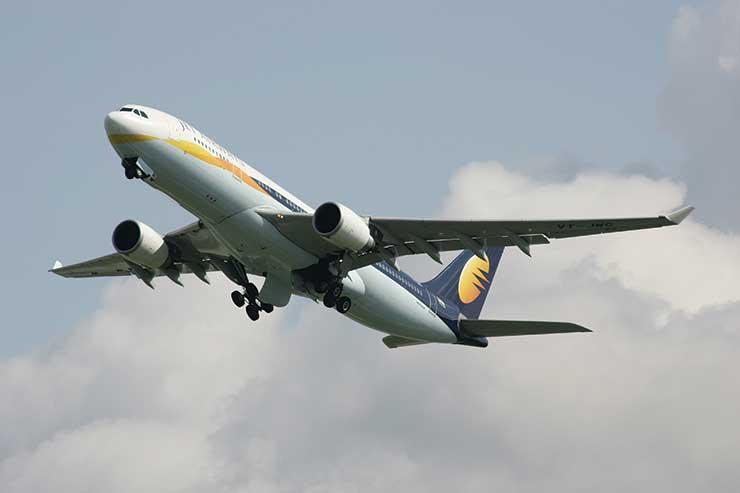 Jet Airways A330 taking off
Reports that the troubled Indian airline was cancelling its international schedule for two days emerged on Thursday (11 April) and have now been confirmedby by Jet.
The CAA advised people who had booked flights with the airline to contact it directly while those using an agent to make the booking should call them.
The decision will impact the airline's services operated out of Heathrow to Delhi and Mumbai.
A Jet Airways spokesperson said: "The airline is working to minimise guest inconvenience using its 24/7 contact centre, guest relations and the social media response teams, who are proactively handling schedule adjustments, in line with defined regulatory guidelines, including offering re-accommodation choices or extending applicable refunds as the situation warrants.
"In parallel, the airline's management and its key stakeholders including its consortium of lenders, continue to work closely towards resolving the current situation."
The news is the latest in a series of ongoing problems for the private airline which is now reported to be operating 14 aircraft, down from a peak of 119.
The airline also last month announced the suspension of its Manchester-Mumbai route until the end of April.