Choose who gets gunged – and raise money for the FHA!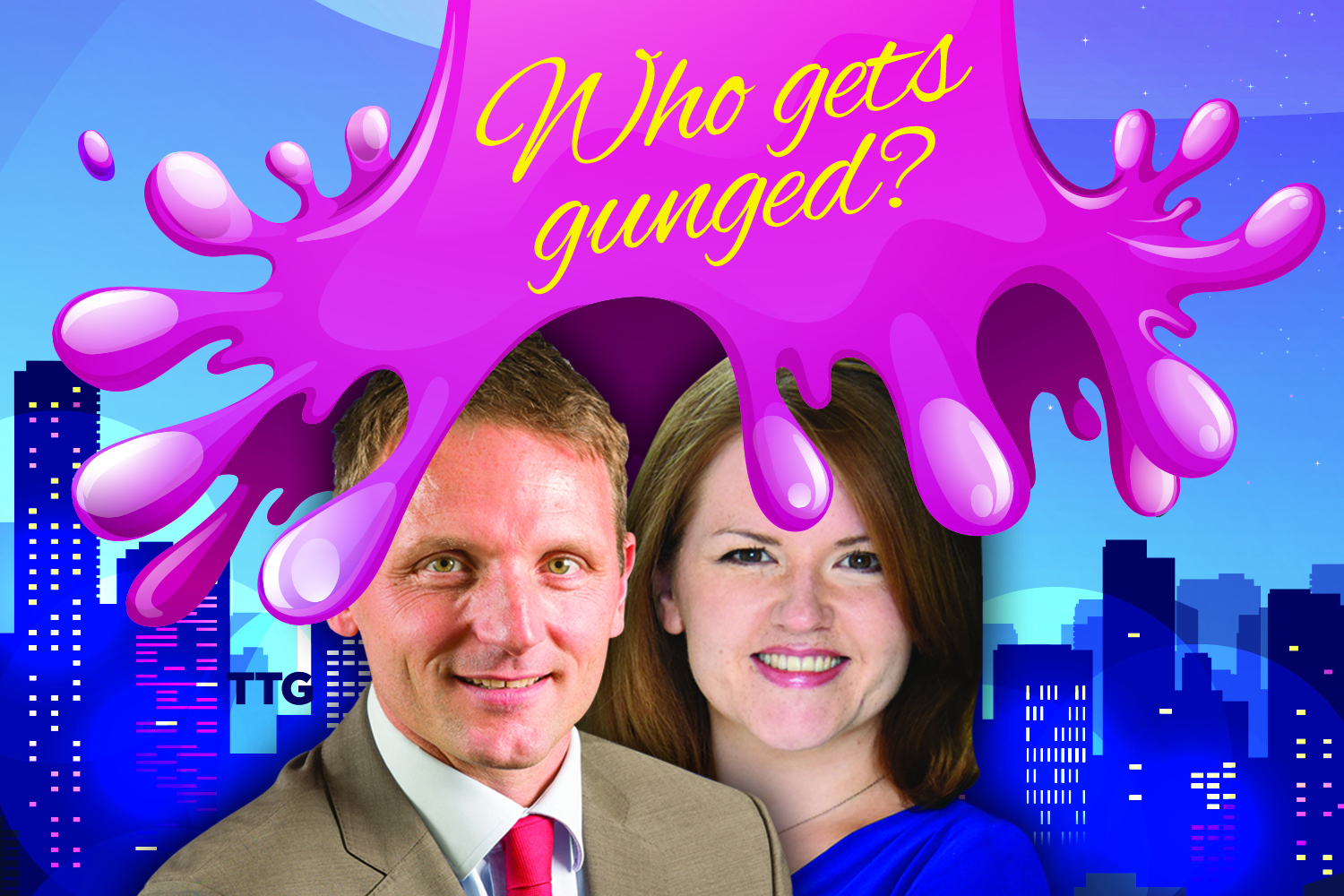 MSC Cruises' executive director Giles Hawke and TTG editor Pippa Jacks are going head-to-head in a fundraising stunt that will see one of them face the fear, the indignity, and downright mess of a gunge tank.
The travel industry is invited to donate a minimum of £5 to see their preferred recipient get gunged, with donations continuing during the ceremony at the Lyceum Theatre and the "loser" announced live on stage.
Hawke, who is an FHA ambassador, said: "The FHA does fantastic work to help struggling families take a much-needed break together, and I hope the chance of seeing me or – preferably – Pippa get gunged raises some serious money towards its anniversary target."
Jacks said: "We always try to break the mould with the TTG Travel Awards and this year we've extended that to our charity partnership too.
"And I'd like to point out that a donation to see Giles gunged is also, in effect, a donation to save ME. And remind TTG readers and awards guests that I love you all very, very much."

The gunging will take place the day after the awards, and streamed live on Periscope on Twitter, with a bit of luck.

You can donate below, or by sending a simple text message.

To pay £5 to ‪#‎GungeGiles‬ via text (which will go on your next phone bill) text "FHAS002" to the number 70970.
Or to pay £5 towards ‪#‎GungePip‬, text "FHAS001" to 70970.

• Your donation will be processed and administered by the National Funding Scheme, operating as DONATE. For Terms & Conditions, see www.easydonate.org