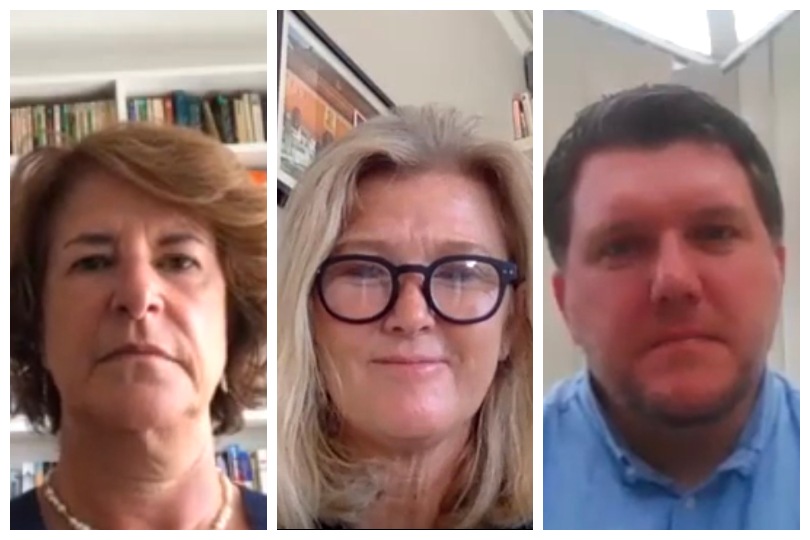 L-R: Edwina Lonsdale, Mundy Cruising; Mary McKenna, Cruise Holidays; Paul Hardwick, Fred Olsen Travel
Speaking during the latest Agent Matters panel, hosted by TTG group editor Pippa Jacks, Mary McKenna, managing director of Dublin-based Tour America and Cruise Holidays, said the sector had "really taken a bashing" amid the coronavirus pandemic, due to widespread media coverage of the challenges faced by several lines.

"The perception you could be stuck on a ship somewhere and not get into dock is horrific for customers, so that is going to take a long time to get over," she said.

"It's the best holiday ever, but really I don't see it coming back until 2021."
Paul Hardwick, head of commercial at Fred Olsen Travel, said the agency was "quite happy" with a 60- 65% cruise rebooking rate across its 14 branches, aided by lines' "generous" future cruise credits, but agreed the bounceback could take some time.
"I'm hopeful we might see some of it come back at some point this year, but I do agree with Mary, the majority of bookings are going to be for 2021 now, and I think most operators are almost conceding to that at the moment. 2020 is going to be really hard to sell a cruise package."