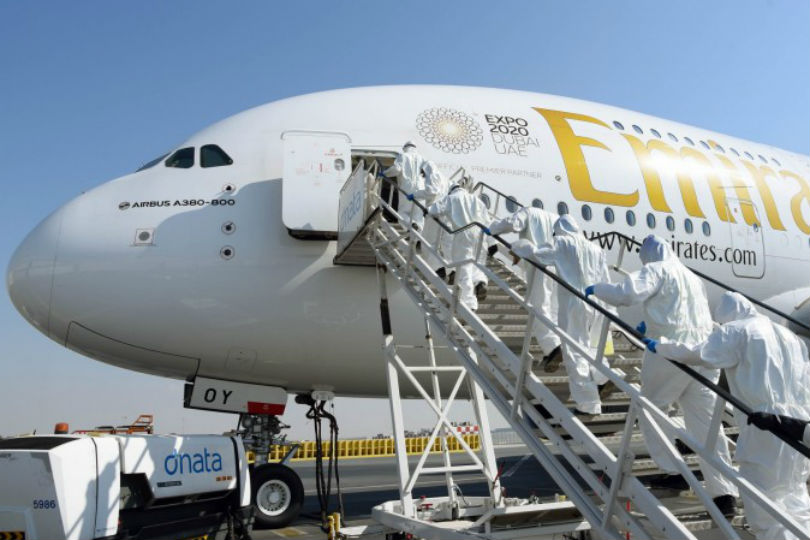 Emirates has introduced enhanced cleaning and disinfection of all aircraft from Dubai
Dubai-based Emirates has introduced a waiver allowing customers to change their travel dates "without change and reissuance fees".
"With the current developing conditions around the globe, we understand that your travel plans might change. So we're giving you the flexibility to reschedule your trip with no change fees," said Emirates in a message to passengers.
"Any booking made before 31 March 2020 now comes with the option to adjust your travel dates at zero charges."
While Qatar Airways has also altered its commercial policy to allow "maximum flexibility and peace of mind to our customers".
Passengers travelling with the airline up to 30 June 2020 can now change their travel plans free of charge or penalty up to three days before their departure date.
Customers can either alter their booking dates or choose to receive a voucher to be used for future travel with Qatar Airways, which is valid for a year.
Meanwhile, Emirates has implemented "enhanced" cleaning and "complete disinfection" of all aircraft cabins as a precaution against the Covid-19 virus.