Emirates reports 10% growth at Manchester airport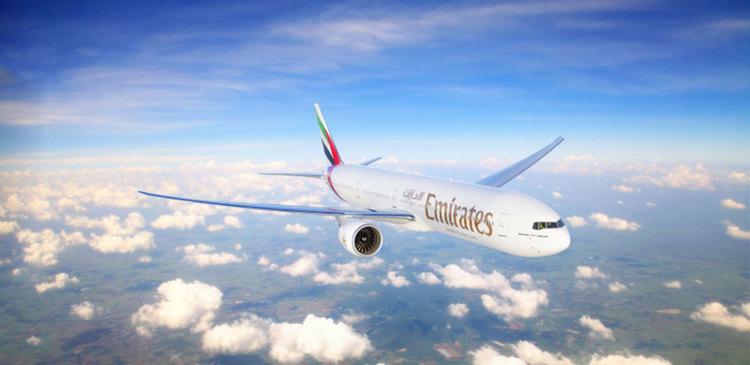 The airline has seen a 9.5% increase in those travelling on the Manchester to Dubai route compared to last year.
A total of 610,000 passengers have flown between the two cities this year, and Emirates is set to hit a record 1 million passengers during the 2016 financial year.
A third daily A380 service will be added to the route from January 1, replacing the existing Boeing 777-300ER, and adding a further 11% capacity.

Laurie Berryman, Emirates vice president UK, said: "Manchester was the second route launched in the UK and it remains just as important to our operations today as it was 25 years ago.
"Since 1990 Manchester has grown from a small regional airport to a vital gateway for the north of the country, and the demand we're seeing for both travel and exports to Dubai and beyond has never been stronger.

"To hit the symbolic milestone of one million passengers will be hugely significant for us, and will only strengthen our commitment and contribution to the region.
"We are the only airline to employ the A380 outside of London, and the launch of the third daily service will allow us to offer even more of our Manchester passengers the exceptional level of service they have come to expect from us."

Stephen Turner, Manchester Airport Group's commercial director, added: "The A380 has proved hugely popular with passengers and spotters alike since it started flying into the airport in 2010.
"The third daily A380 now puts Manchester on a par with London, Paris and Barcelona as some of the only European destinations to have an all A380 service.