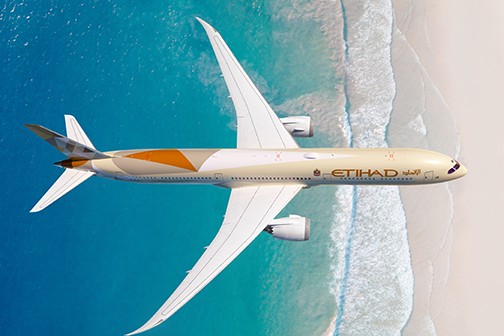 It comes ahead of the UAE's ban on inbound and outbound flights later this week
The pausing of operations will begin at 23:59 (local time) on 25 March and include transit flights as part of the UAE's wider ban on all inbound and outbound passenger services to curb the spread of Covid-19.
Etihad Cargo flights and emergency evacuation flights will continue.
"As the national airline of the UAE, we stand in full support of the government's efforts to limit the global spread of coronavirus. The safety and good health of our guests takes precedence over everything," the airline tweeted.
"Until then, we will continue to operate as many flights as possible in order to bring families back together. As always, we will continue to support the needs of our guests while their travel plans are put on hold."
Guests will be notified if their flight is cancelled. However, before going to the airport, all guests should still check the status of their flights using the Etihad Airways Flight Tracker.
"When the time is right, Etihad will be here and ready to welcome you on board again," the carrier added.
Group chief executive Tony Douglas, said: "These are unprecedented times, and unprecedented decisions are being made by governments, authorities and companies, including Etihad, to contain the spread of the coronavirus and to help minimise its effects around the world.
"We stand with our loyal customers, who are having to endure disruption and inconvenience to their travel and their daily lives, and we dedicate all our efforts and resources to ensuring we do all we can to assist them with their travel planning during this challenging period."