Four agents secure place on MegaFam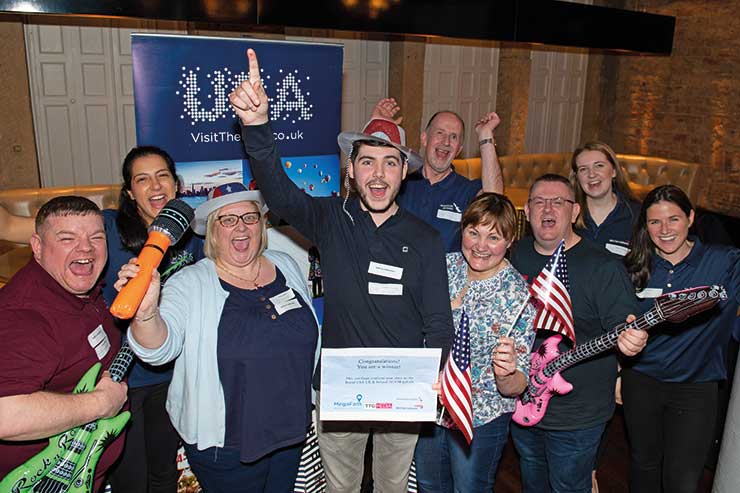 Sharelines
---
Kenneth Crossan: "It was a great night with fantastic people, and to win the MegaFam place just made the night even better."
---
Denise Bent, from Fabulicious Travels; Laura Callaghan, from The American Road Trip Company; Kenneth Crossan, from The Travel Portfolio; and Lydia Akerman, from Flight Centre, will all be joining the fam trip from May 9-17.

Crossan, the winning agent in Glasgow, said: "It was a great night with fantastic people, and to win the MegaFam place just made the night even better. I've just started training to be a US specialist after mainly focusing on Spanish destinations and European city breaks, so this opportunity to experience the US as part of the Brand USA MegaFam couldn't come at a better time.

"I'm really excited to learn as much as I can on the MegaFam and put it to good use when I get back."

This year's Brand USA UK & Ireland MegaFam will take 100 agents on seven itineraries across the country and culminate in Phoenix/Scottsdale, Arizona.

Agents interested in joining the trip can log their American Airlines and British Airways direct flight bookings to the US – made between December 3, 2018 and March 29, 2019 – and complete the MegaFam Airlines 2019 badge on the USA Discovery Program (usadiscoveryprogram.co.uk) before March 29 to be in with a chance of winning a space on the fam.