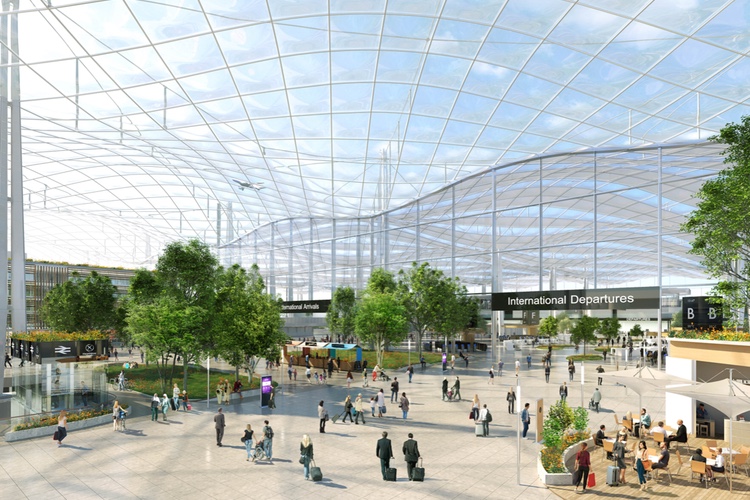 Heathrow Airport Charges Web.jpg
The airport says it is gearing up to roll out "tough new measures" to protect air quality and reduce emissions around the busy west London hub ahead of works to expand the airport with a third runway.

It will introduce in 2022 what Heathrow claims is the world's first Ultra Low Emission Zone (ULEZ), mandating minimum vehicle emission standards.

This will apply to passenger cars and private hire vehicles arriving at Heathrow's car parks and drop-off areas at all five of the airport's terminals 24 hours a day, seven days a week.

The ULEZ zone and charge will eventually transition into a vehicle access charge (VAC) with the aim of tackling what Heathrow says is the main source of local pollution at the airport, namely individual road vehicles.

It also hopes to encourage passengers to use more sustainable methods of getting to and from the airport, such as using public transport.

The ULEZ charge will initially be set at a figure between £10 and £15, mirroring the Mayor of London's central London congestion and emission charges.

Money generated by the charge will fund initiatives to improve sustainable transport, compensate the local community and reduce airport charges as it expands.

Heathrow said the scheme further demonstrated its "balanced approach to ensuring the economic benefits of expansion will not come at an unacceptable environmental cost".

It also plans to launch a "colleague strategy" next week focusing on reducing trips through incentives, parking restraints and investment in public transport links.

The airport has thrown its weight behind proposals to treble rial capacity by 2040 via the introduction of the Elizabeth line, upgrades to the Piccadilly London Underground line and proposed west and south rail links.

Heathrow chief executive John Holland-Kaye said during expansion, Heathrow must deliver for both the economy and the environment. "Today's announcement [24 May] shows we will take the tough decisions to ensure that the airport grows responsibly."

Val Shawcross, chair of the independent Heathrow Transport Area Forum, added: "This is a significant step change in Heathrow's effort to clean up local ground-level air pollution by shifting people into the cleanest modes of transport. I look forward to continuing to hold Heathrow to account."

Heathrow will begin consultation on its access strategy, including the proposed ULEZ and VAC, on 18 June with opportunities for the public to learn more about its proposals and feedback.