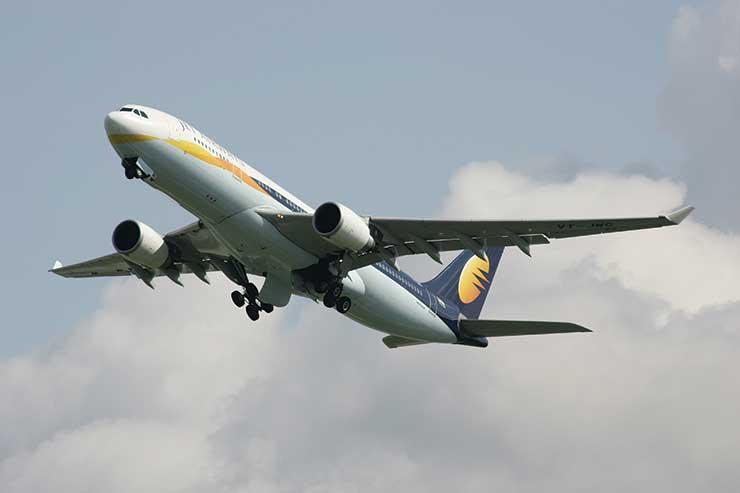 Jet Airways A330 taking off
The airline has been forced to ground at least 48 aircraft as it is unable to meet leasing costs.
In a statement, it said: "Jet Airways has made certain proactive adjustments, bearing in mind short time non-availability of some aircraft in its fleet.
"This unfortunately includes the temporary suspension of the airline's successful Mumbai/ Manchester route until end-April 2019."
Jet Airways launched the service in November, flying five times a week on an Airbus A330-200.
India's aviation minister Suresh Prabhu said the carrier now had 41 aircraft in service operating 603 domestic flights and 382 international services but warned "there may be further attrition in the coming weeks".
Jet Airways added that it was "taking all possible measures to minimise guest inconvenience, including offering a full refund for the affected guests as well as exploring re-accommodation possibilities on other airlines".
Manchester airport chief executive Andrew Cowan added: "We have been assured the Manchester-Mumbai service will be reinstated at the earliest opportunity and look forward to continuing to work with our partner Jet Airways."
He said the airport's catchment included 200,000 people of Indian origin.
"The Jet Airways service to Mumbai has been one of the best-performing new long-haul routes we have launched in recent years, proving hugely popular with business and leisure passengers alike."