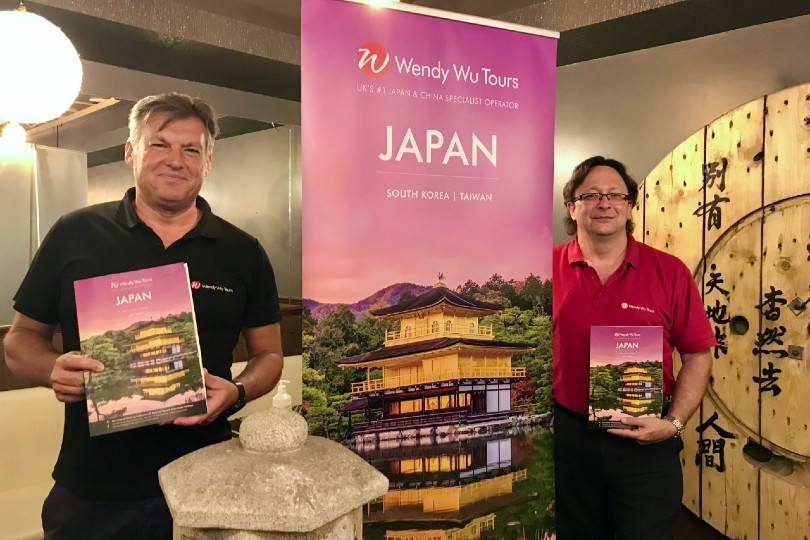 L-R: Wendy Wu Tours' global sales director John Warr and senior business development manager Joe Lavers
Speaking at the launch of the operator's new 2021/22 Japan brochure in New Malden on Thursday (13 August), Warr said it was up to the industry to protect itself at its darkest hour.

Warr revealed the Wendy Wu team had held more than 450 trade and consumer webinars during lockdown, including some from reps and guides in-destination.

The operator was also among the first to get its BDMs back out on the road, and now has four out there covering much of the country.

"People are looking for confidence," said Warr. "So I think we have a responsibility to give the market some confidence, to talk it up – because if we don't, who's going to do it?"