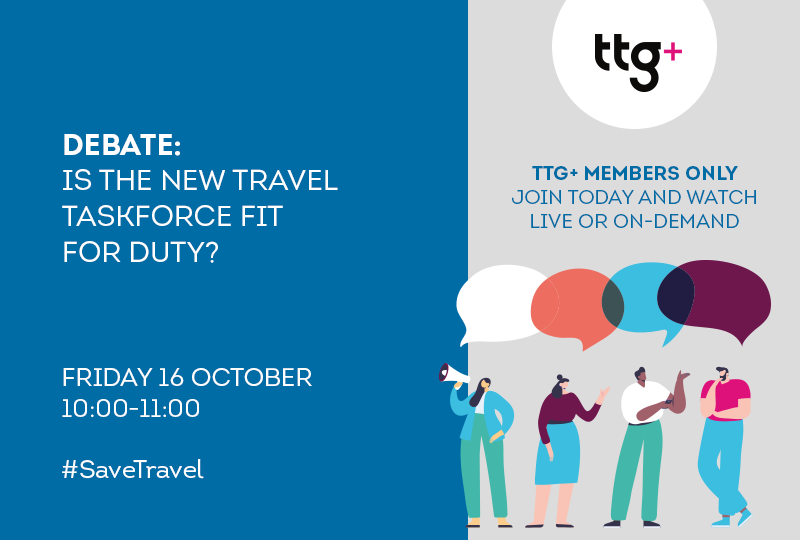 Join the latest TTG Debate, Friday 10am
It comes in the wake of the government announcement last Wednesday which saw the launch of a new Global Travel Taskforce, spanning the Department for Transport (DfT)and Department of Health (DoH), which is tasked with "working with industry on how to safely reduce self-isolation period with testing".
However, many in the travel industry were left asking why a taskforce is needed now when the sector has already made its demands known over recent months, with Abta and many other associations arguing that airport testing is one of the key solutions to successfully restarting the sector.
The industry has also criticised the length of time the taskforce will take to report its findings (due in November), with many highlighting urgent solutions (such as addressing the huge financial burden on the sector) are needed now, not in a month's time.