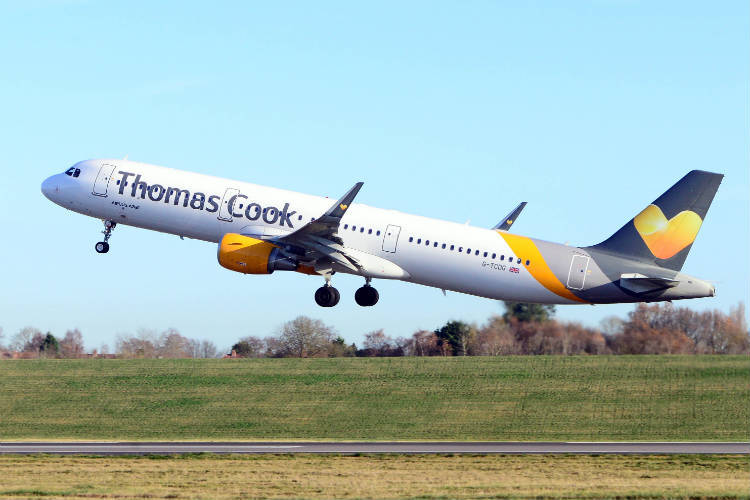 thomas cook AIRLINES A321
Lufthansa has made a non-binding offer for Condor – Cook's German airline brand – with an option to extend it to the UK carrier, which cash-strapped Cook is trying to offload.
Cook put its UK airline business up for sale in February with Tuesday 7 May as the deadline.
Speaking ahead of the Lufthansa Group's annual shareholder meeting in Bonn, chief executive Carsten Spohr said: "We believe that we can offer Condor good prospects and maintain the business as a whole, both long- and short-haul operations."
A Lufthansa spokesperson in Frankfurt told TTG: "The offer would be for the short- and long-haul business (of Condor), with the opportunity to extend this to all Thomas Cook airlines. But right now, the offer is only valid for Condor."
EU competition authorities are expected to insist on some offloading of Condor's operations if a deal is approved.
"This is the very beginning and we have to expect a review by the antitrust commission and to expect remedies," the spokesperson said.
Lufthansa owned Condor until 2009, when it decided to quit the charter sector, selling it to Cook. Since then, the growth of budget carriers has meant it has had to re-enter the lesiure sector to protect its position.
Thomas Cook's UK office declined to comment.
Other bidders have yet to go public, but venture capital firms are thought to be interested, among them Indigo Partners, which also leases aircraft and which recently pulled out of a deal to rescue Wow Air.