MegaFam pub quiz winners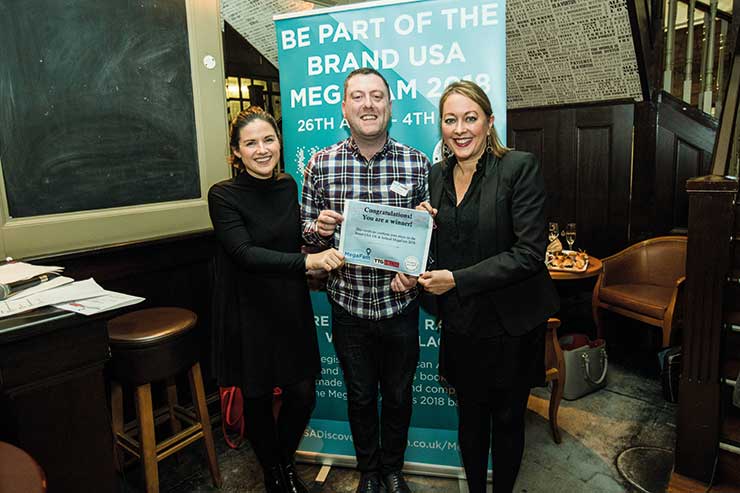 Sharelines
---
"I'm looking forward to visiting new destinations and enjoying the one-of-a-kind experiences a MegaFam offers"
---
Lauren Kelso from Thomas Cook in Wimbledon won the place in London; Amy Lucas from The American Road Trip Company secured the spot in Manchester; and Travel 2's Mike Wilkes scooped the place in Glasgow.

This year was the first time a Brand USA quiz was held in Dublin. Ross Waters from Tour America became the first Ireland-based agent to win a spot on the MegaFam in this way. "I'm looking forward to visiting new destinations and enjoying the one-of-a-kind experiences a MegaFam offers," he said.

The free quiz nights also saw agents tuck into American food and drink.

The fam trip takes place from April 26 to May 4 across seven itineraries covering 16 US states. The seven groups will then meet in Nashville, where agents will take part in activities such as recording their own song.

The MegaFam is held in association with British Airways and American Airlines – agents have to log as many bookings to the US with these airlines as they can to be in with a chance of joining the trip.