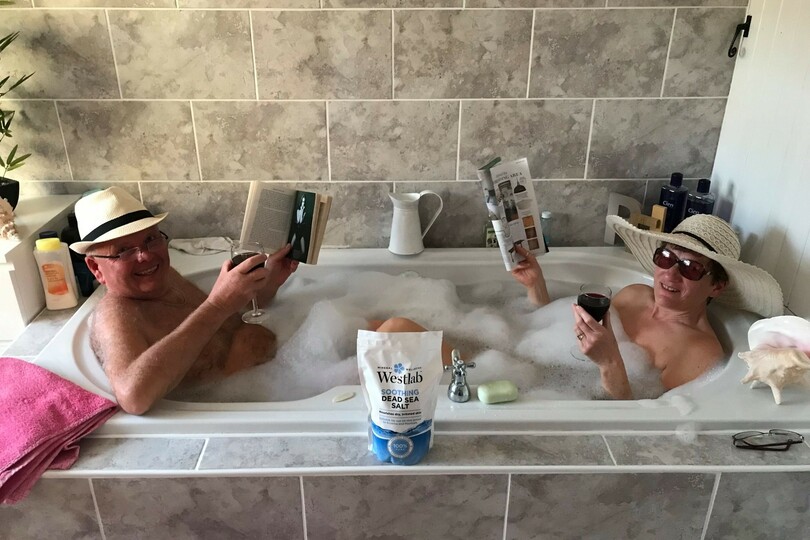 Mr and Mrs Hodges had been due to visit Jordan but their tour was cancelled due to coronavirus
Mr and Mrs Hodges from Wells were due to take a Riviera Travel tour of Jordan but instead, ventured out (as far as their bathroom) to put their own spin on the famous tourist ritual.
With a packet of Dead Sea salt, the bathroom heating turned up (and a few glasses of wine), the pair enjoyed their imaginative experience nevertheless.
"Love to all at Miles Morgan, and the Wells office in particular, and we will be booking another grand adventure when you reopen," the Hodges said in a Facebook message sent to the agency.
The team at Miles Morgan Travel loved the photo so much it asked social followers to share it with someone "whose travel plans have been disrupted and give them a smile".