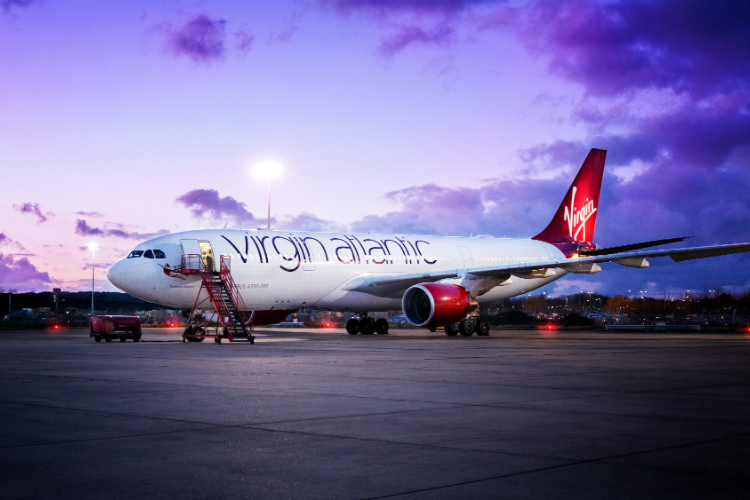 Virgin Atlantic A330-200.jpg
Its new codeshare agreement with the two European carriers is a precursor to a broader joint venture involving Delta Air Lines due later this year.

New routes available to Virgin Atlantic passengers include Edinburgh-Toronto via Amsterdam and Heathrow-Chicago via Paris.

In total, Virgin will gain access to 58 new routes from 18 UK airports through the codeshare, the first involving all four carriers.

Announcing the deal on Monday evening (March 4), the airlines hailed the partnership a "significant milestone" towards an "expanded joint venture between Delta, Air France, KLM and Virgin Atlantic".

"The partnership makes it easier for customers to build their ideal trip across the Atlantic by combining flights operated by Air France, KLM, Virgin Atlantic and Delta," said the airlines.

"Customers booking on a codeshare benefit from seamless connections, and a single booking reference.
"Customers travelling on codeshare flights will also be able to earn miles, and redeem them via their own airline loyalty scheme."

Virgin says the deal would bring the UK's regions "closer to North America". It comes after Virgin Atlantic-led consortium Connect Airways concluded its takeover of Flybe on Monday.
The regional carrier will shortly be rebranded Virgin Atlantic and is expected to provide greater connectivity to Virgin's long-haul hubs such as Heathrow and Manchester.

In return, Air France and KLM passengers will gain access to 24 Virgin Atlantic and Delta routes departing the UK, such as Amsterdam-Miami via Heathrow and Paris-New York JFK via Manchester.

The airlines' $13 billion transatlantic joint venture, subject to regulatory approval, will offer more than 300 transatlantic flights daily and 108 non-stop routes spanning more than 340 destinations.