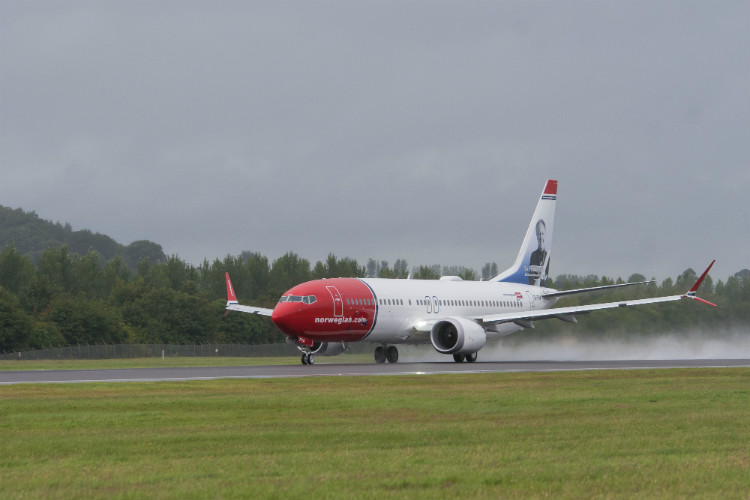 Norwegian Boeing 737 MAX.jpg
The European Aviation Safety Agency (Easa) on Tuesday (March 12) ordered the suspension of all 737 MAX operations in European airspace.

It comes after two fatal crashes involving the aircraft in the past five months, and less than two years after the aircraft entered service.

Last October, Lion Air flight JT 610 crashed into the Java Sea shortly after taking off from Jakarta, killing all 189 people onboard.

On Sunday (March 10), Ethiopian Airlines flight ET 302 crashed soon after departing Addis Ababa. All 157 people onboard, including nine British nationals and one Irish national, were killed.

Easa's ruling came just hours after the UK CAA said it was suspending 737 MAX operations in the UK, following the example set by aviation authorities in China, Indonesia, Singapore and Australia, among others.

In Europe, Tui operates 15 737 MAX aircraft, Norwegian 18 and Icelandair three.

Immediately after the Ethiopian Airlines crash, all three carriers pledged to maintain 737 MAX operations.

However, pressure on carriers to act in the interests of safety, and the subsequent ruling by Easa, has seen the 737 MAX grounded in Europe.

Boeing maintains the aircraft is safe and the US Federal Aviation Administration has deemed it airworthy, with 737 MAX flights continuing in the US and Canada.

In a video message issued on Wednesday (March 13) morning, Norwegian chief executive Kjos said he wished to apologise to customers affected by Easa's decision.

"Our wonderful colleagues have worked all night and morning to find solutions for affected passengers," he said.
"We're combining flights, reallocating aircraft and booking customers to other departures."

Kjos stressed only a small part of Norwegian's operations – 1% of overall seat capacity – had been affected by the grounding of the 737 MAX, the airline's fleet largely comprising 737-800 aircraft.

"What happens next is in the hands of European aviation authorities. But we hope, and expect, our MAXs will be airborne soon," he added.

"Many have asked questions about how this affects our financial situation. It is quite obvious we will not [pay] the cost related to the new aircraft we have to park temporarily. We will send this bill to those who produce this aircraft."

Tui added in a statement issued on Tuesday: "Any customers due to fly home today [Tuesday] on a 737 MAX 8 from their holiday will be flown back on another aircraft.
"Customers due to travel in the coming days will also travel on holiday as planned on other aircraft."