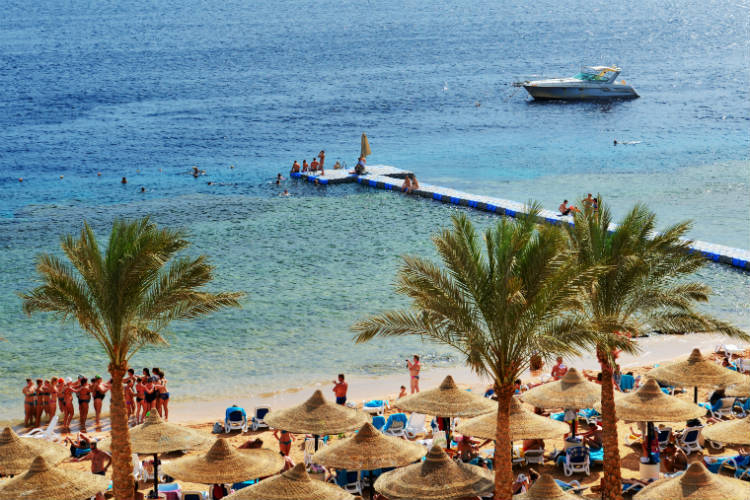 Tourists in the Egyptian resort of Sharm el Sheikh
The prime minister is due to spend the weekend at an EU summit in the resort.
She will almost certainly fly into Sharm's airport, which has been closed to UK arrivals since the terrorist bombing of a Russian airliner in October 2015, killing 224 passengers and crew.
Amr El Ezabi, UK and Ireland director of the Egyptian State Tourist Office, said: "The prime minister will see for herself that Sharm el Sheikh is a functioning and trustworthy airport. For us, it's a very positive sign."
Russia has also yet to give the all clear to the airport, but El Ezabi said: "All the European countries are flying except Russia and the UK.
"Some tour operators are multi-national and operate from other countries except from the UK, which is astonishing."
TTG tried to get a response from the UK government, but the Department for Transport told us to contact Downing Street, which referred us to the Foreign Office, which urged us to contact No.10.
Separately, work has begun on a six-metre high security wall surrounding Sharm el Sheikh.
Officials have described the construction as a series of barriers and fences with "four very beautiful doors".
However, a local resident told The Guardian the structure would ruin views across the Sinai desert and mountains.
Local journalist Mohammed Abo Logy said: "It seems Trump's ideas are contagious, and officials here have the same limited narrow minded view of how security can be implemented without destroying tourism and beauty in the process."
El Ezabi said he had "not received any information" about the construction.