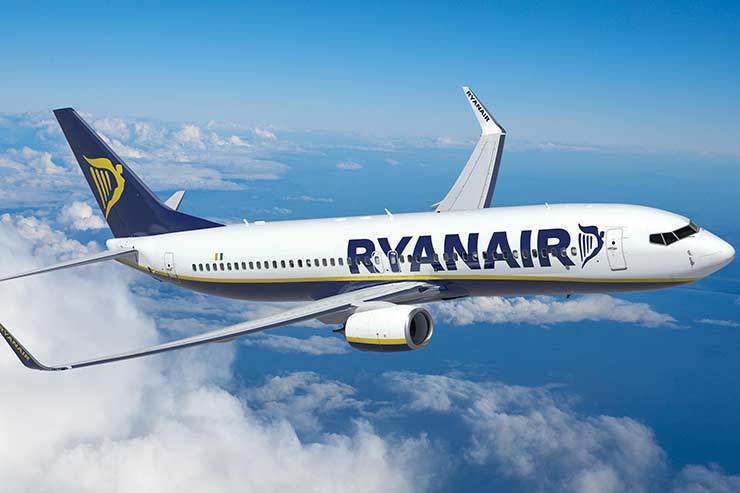 A note was found in the aircraft's toilet claiming explosives were onboard
The flight was diverted to Stansted to allow police to carry out checks and two RAF jets were scrambled to escort the aircraft to the Essex airport on Monday evening (13 July).
Police said nothing suspicious was found and two men, aged 26 and 47, were arrested on suspicion of making threats to endanger an aircraft and remain in custody, BBC News reports.
The aircraft was later handed back to Ryanair.
A Ryanair spokesperson said: "The captain followed procedure by alerting the UK authorities and diverted to the nearest airport [Stansted], where the plane landed normally, but was taxied to a remote stand where passengers disembarked safely."