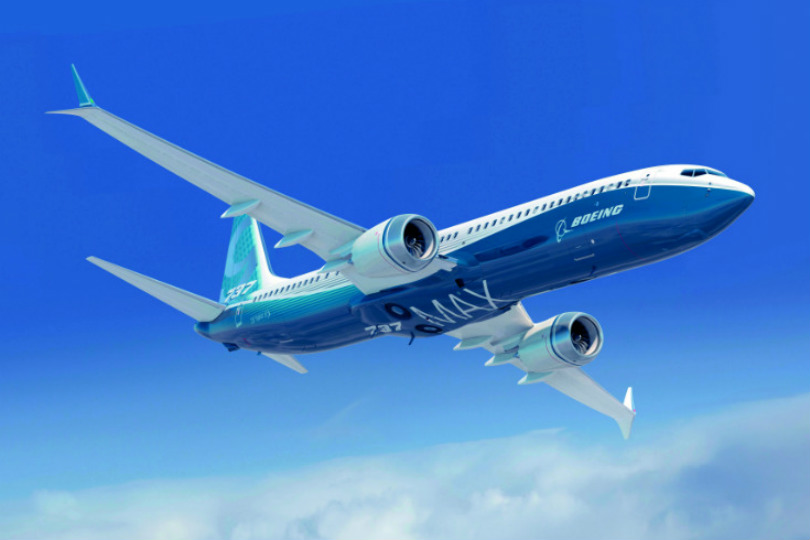 Boeing's 737 Max has been grounded since March 2019
The carrier had forecast it would reach the milestone one or two years earlier, but the continued grounding of the Max means Ryanair has revised this.
The troubled aircraft, when it is cleared to fly again following two fatal crashes, will offer the airline 4% more seats with a 16% reduction in fuel consumption, the carrier estimates.
The Max delivery delays caused the closure of several loss-making winter bases in Spain, Germany and Sweden, the airline said. However, 111 new routes have been announced for summer 2020.
In a statement, the airline said: "It is now likely that our first Max aircraft will not deliver until September or October 2020." Pilot training would further delay its introduction, it said.
Ryanair reported an €88 million third quarter profit, compared with a loss of €66 million last year. Sales grew 21% to €1.91 billion, with "better than expected" Christmas and new year bookings at higher fares.
Passenger numbers grew 6% to 35.9 million with fares on average 9% higher. Ancillary revenue grew 28% to €72 million, with more guests choosing priority boarding and preferred seats.