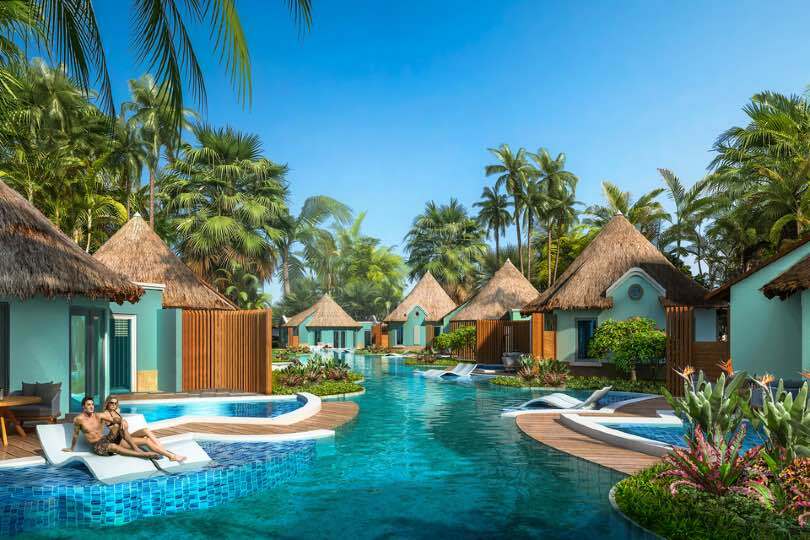 Sandals South Coast will feature the brand's first Swim-Up Rondovals
The property is due to reopen on 1 October with the renovated Dutch Village suites now accepting reservations for arrivals from 10 December.
Also taking bookings for December arrivals are Sandals' first Swim-up Rondoval Suites located beside the "longest pool in the western hemisphere", while a wedding garden venue is being added within the resort's Italian Village.
Gordon "Butch" Stewart, chairman of Sandals Resorts, said: "Sandals South Coast is one of the most beautiful destinations in the uncharted land of Jamaica.
"Our goal is to exceed expectations time and time again, and the new Sandals South Coast will do that and more. The resort which is nestled within a lush 500-acre nature preserve, along crystal blue waters was our inspiration for this incredibly expansive project."