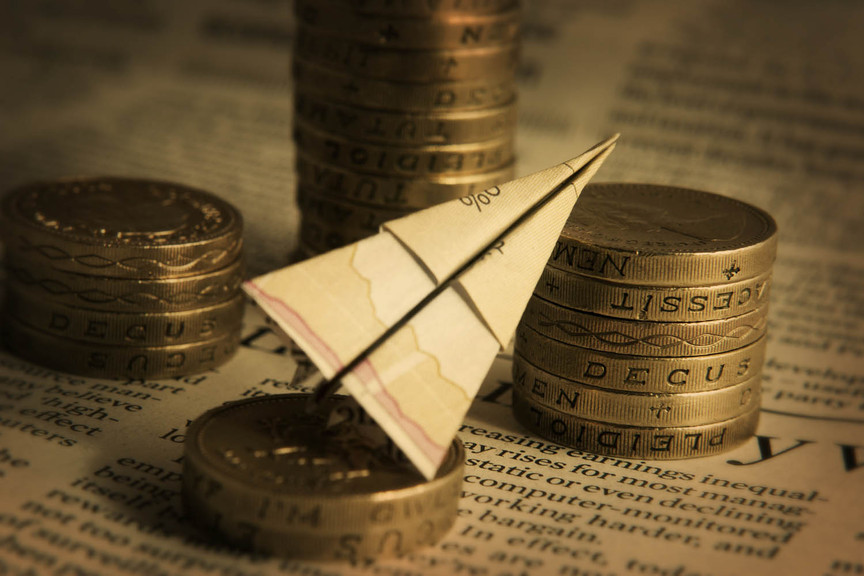 APD - paper plane, pound coins (stock)
The debate has been called by the Scottish Labour Party, which believes the planned cut to APD is contrary to efforts to reduce greenhouse gases.
In a tweet, the party criticised SNP leader Nicola Sturgeon, who Labour said "wants to give frequent flyers a tax cut that will increase emissions and benefit the richest most".
Tim Alderslade, chief executive of Airlines UK, which represents 13 UK-registered carriers, Derek Provan, chief executive of AGS Airports, owner of Glasgow and Aberdeen airports, and Edinburgh airport chief executive Gordon Dewar said in a joint statement: "We have always said that growth in aviation can and must go hand in hand with action on the environment, but scrapping this policy will do nothing to reduce global CO2 emissions.
"As a global sector by nature, the only way to achieve this is through international action, and that's why over 190 countries have signed up to a carbon offsetting scheme that will address increases in total emissions from international aviation above 2020 levels."
The statement warned that "the danger is that in trying to do their bit for the environment, politicians lose sight of the serious work that is already being done by industries like ours".
Scotland's international standing was at stake, it warned.
"We've already seen Norwegian pull all their routes out of Edinburgh and services have been cut at Aberdeen and Glasgow also – including at the latter a sizeable reduction in capacity by Ryanair.
"This is the highly price sensitive end of the aviation market and just shows that the current sky-high rate of tax is damaging connectivity in Scotland and penalising hard working families whose only crime is wanting to take a well-earned trip away."