Why book a private jet to Georgia?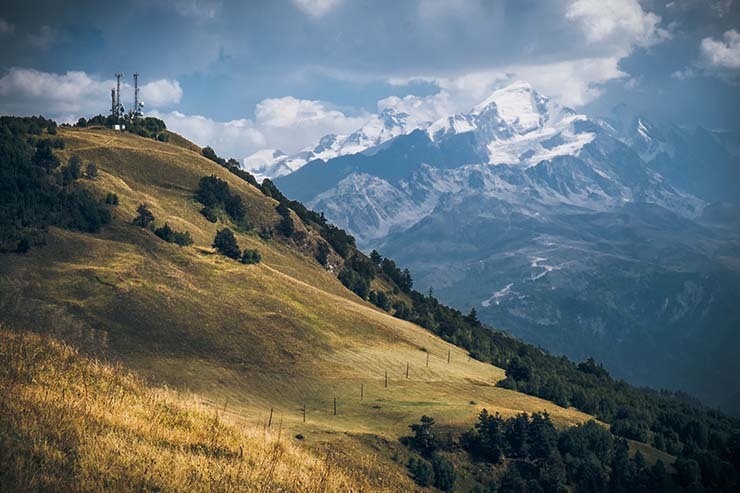 There's an upward trend going on in the travel industry. Luxury travel is no longer confined to those of a certain age who have retired and want to see the world: it's open to all of us. What's more, we've been blessed with one crucial tool that is enhancing that first-class experience even more: the awe-inspiring private jet industry.
In the last year alone, private jet use has increased by 4% across Europe, peaking in the Stapleford Aerodrome area, having risen by over 16%. We can attribute this to a number of changes: for one, choosing a private jet has never been easier. Curating your customer's perfect journey comes naturally thanks to innovative private jet charter brokers such as Private Jet Finder, which calculates the cost and offers a range of destinations.
The second reason is just that: the choice of destinations has grown exponentially. Traditionally we would associate this type of luxury travel with landmarks such as Heathrow airport, but as our travelling palates start to become more refined, so our interests are piqued with destinations off the beaten track.
A culinary, cultural adventure in Georgia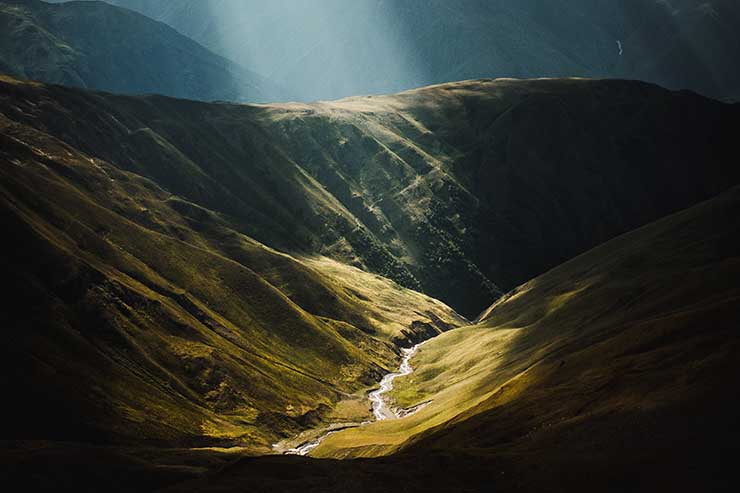 Georgia is just one of these destinations. Situated unimposingly on the border of eastern Europe and western Asia, it is slowly becoming the de rigueur travel destination for those looking to broaden their cultural horizons, sample new cuisine or just lounge around on a luxury weekend break.
This is thanks in part to the new flight connections to Georgia, which can now be reached directly from destinations such as London, Paris, Barcelona and Rome, forgoing the need to change over in Moscow or Vienna.
Travel inspires travel
In May 2018, Georgia celebrated the centenary of its independence from the Russian Empire, cementing the semi-presidential republic as its own mecca of diverse, centuries-old culture. With a turbulent history, having previously been under the power of various dynasties including Iran and the Mongol and Ottoman Empires, today Georgia has involved into a modern, well-connected tourist destination.
Reliving the Orient Express
As if a private flight wasn't enough for Georgia's up-and-coming clientele, its capital city, Tbilisi, is now home to the Stamba Hotel. The unique selling point of this five-star throwback to the roaring '20s? Its very own Orient Express-inspired casino, complete with first-class tables and vintage chandeliers. Curiously, the casino is named Casino Aviator, so it's fitting whether your client is a train-spotter or a private jetsetter.
Take a bite out of Tbilisi
Feeling weary from travelling? Visitors can relax and sample Georgia's historic local delicacies. The Georgian diet is replete with barbecued meats and salads (the former unhindered by religious restrictions), with a classic European selection of olives. If that isn't enough to whet your client's appetite, let's hope they like a tipple: Georgia's wine industry is 9,000 years in the making.
Once they're ready to burn off those calories, they can head out amongst the stunning mountainous landscapes, vineyards and local villages, which are steeped in Arabian, Persian, Russian and Turkish history. You don't have to be a hiker to enjoy Georgia – a sense of adventure and refined palate will do just fine.
On the doorstep
Whether it's a weekend getaway or a week-long jaunt, a private jet will take your clients right to their door, landing on smaller, more private runways such as Farnborough airport if travellers want to get away from The Smoke. They say the best part is the journey, so why not broaden their horizons?