Strawberry Holidays' fruitful partnership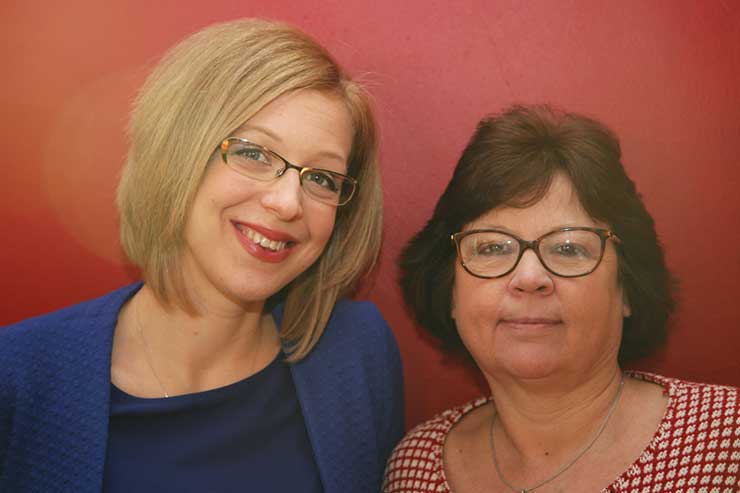 Sharelines
---
"We weren't expecting to break even in the first six months, but we've done so already which is a real achievement"
---
Kate Holroyd said Nicole Eaves, founder of Garstang Travel – a TTG Top 50 Travel Agency – had been "instrumental" in offering her support as Holroyd returned to the travel sector with Blackburn-based firm Strawberry Holidays in February.

"Nicole has helped me so much and really taken me under her wing," Holroyd told TTG. "If you think about it from a business point of view she could easily have seen me as a competitor, but it's never been like that and I've learnt so much."

The pair were partnered together as part of TTG's 30 Under 30 initiative and have been meeting since April last year.

Holroyd, who was part of the 2014-15 intake, said the business had "exceeded all expectations", with April seeing £40,000 revenue.

She added that the company, which she co-owns with her mother-in-law Fiona Holroyd, was looking to recruit more agents to deal with demand during the lates booking period this summer.

"We weren't expecting to break even in the first six months, but we've done so already which is a real achievement," said Kate Holroyd, who left her full-time head of marketing job at Lancashire financial services company Fairpoint Group this month to concentrate on the new business.

"Getting back into travel has been brilliant," she added. "I adore the product and it feels so good to say that our work is giving people their perfect holiday."

The pair are also helped by Fiona's husband, Michael, who acts as a financial and business advisor to the company, having previously held senior positions with Vodafone and Crown Paints.

Holroyd has in the past spent 18 months with World Travel Holdings, overseeing the marketing strategies for Cruise118.com and Six Star Cruises.

Strawberry Holidays is a member of The Global Travel Group, and Holroyd has praised the resources and training the consortium offered.

"Global have been brilliant with all the support they've given us," she said.