Thai brings new aircraft to Heathrow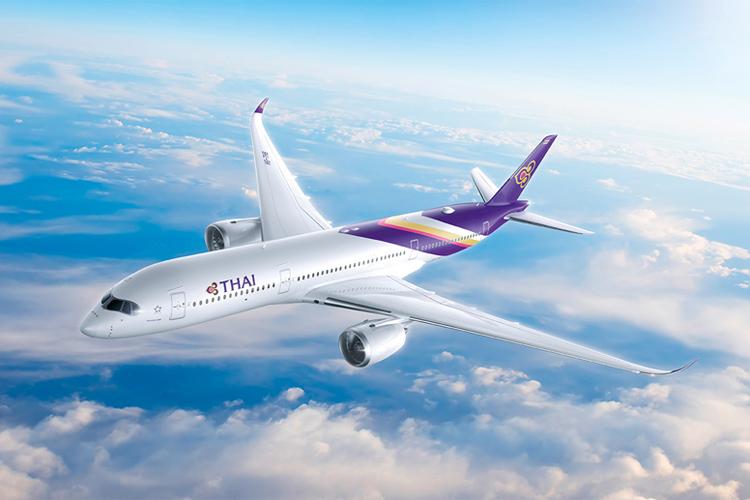 The A350 replaces the Boeing 777 Thai uses for its overnight TG917 service and will work alongside the Airbus A380 the carrier employs for its TG911 daytime departure from Heathrow's Terminal 2. TG917 departs Heathrow at 21:25 daily, arriving at Bangkok Suvarnabhumi Airport at 15:00.

The new state-of-the-art wide body will offer the latest entertainment system and Wi-fi. The aircraft will carry 321 passengers, with 289 in economy and 32 in the Royal Silk Class business cabin.
The A350's Economy Class seats are 18 inches wide and offer Wi-fi and smartphone connectivity. All have 11-inch screens featuring movies, games and music.
Royal Silk Class seats extend fully flat and are 21 inches wide. The cabin has extra-large overhead lockers, fast Wi-fi and 16-inch personal touchscreens. Another advantage of the new aircraft is that the A350's cabin is pressurised at a higher level than conventional aircraft, which alleviates jetlag.
Thai UK and Ireland General Manager Nonthakorn Trakulpa said: "The spacious cabin, breathtaking panoramic windows and computer-controlled LED ambient lighting also show that Thai remains totally committed to its reputation for providing premiere customer service in the skies."

Four other A350s are also being introduced on Thai routes this year, bringing the total in service to seven by October.