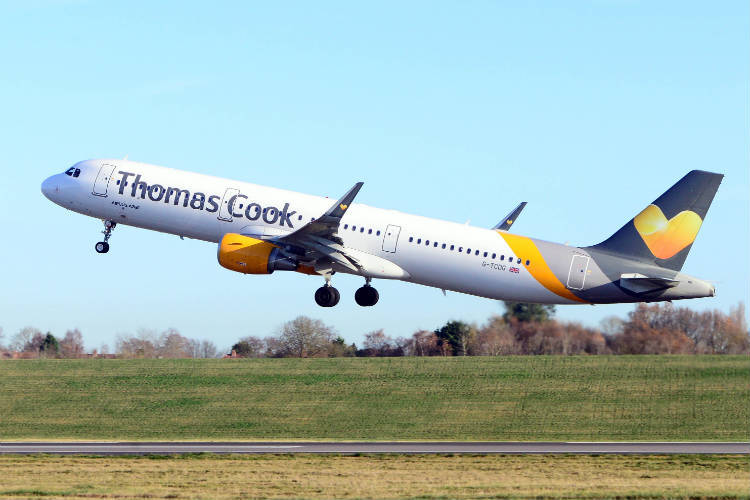 thomas cook AIRLINES A321
City analysts Berenberg said in a note to investors that the cash-strapped tour operator may not raise enough from the sale of its carrier "to ensure the long-term future of Thomas Cook Group".
Cook is looking to offload its airline to reduce its £1.2 billion debt. Early estimates put the carrier's worth at about £1 billion, but Berenberg now suggests Cook's predicament means the price will be much lower.
"On our numbers, the airline has an equity value of c£600 million after adjustments are made for leases, pensions and working capital.
"Evidently, this would have a major impact on the financial position of the company, but absent the contribution of the airline to overall performance, we question whether the company would be in significantly better shape."
Berenberg adds: "We do not believe the company would be able to refinance its existing debt unless proceeds from the airline are meaningfully higher than we estimate."
It concludes that Cook will need "some form of debt to equity swop" in addition to the airline sale.
"We believe that management would be unwise to rely on the sale of the airline to dig it out of trouble," Berenberg said.