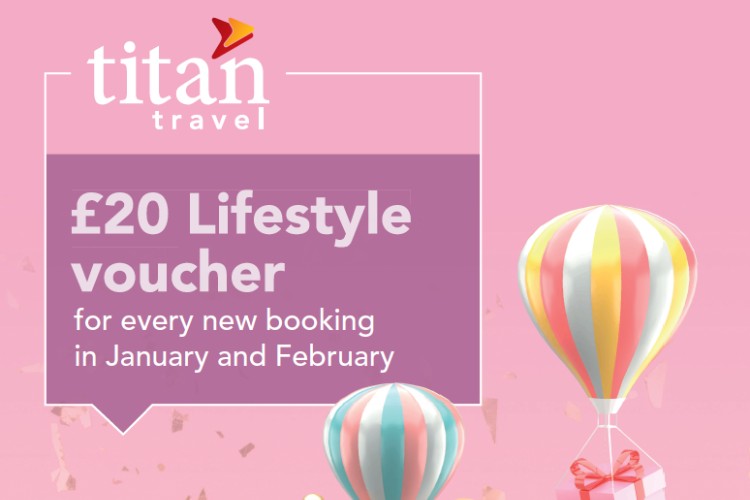 Titan has branded 2021 the "Year of the Holiday"
Titan Travel has launched a new agent incentive, which will run for the first two months of the year during the traditional peaks sales window.
The escorted touring specialist has dubbed 2021 the Year of the Holiday as the travel industry seeks to rebound from the ongoing Covid crisis.

Agents who confirm a new Titan booking before 28 February will be able to claim a £20 lifestyle voucher.

All qualifying bookings must be logged at titanagents.co.uk before the end of the calendar month in which the booking was made to ensure the voucher is received.