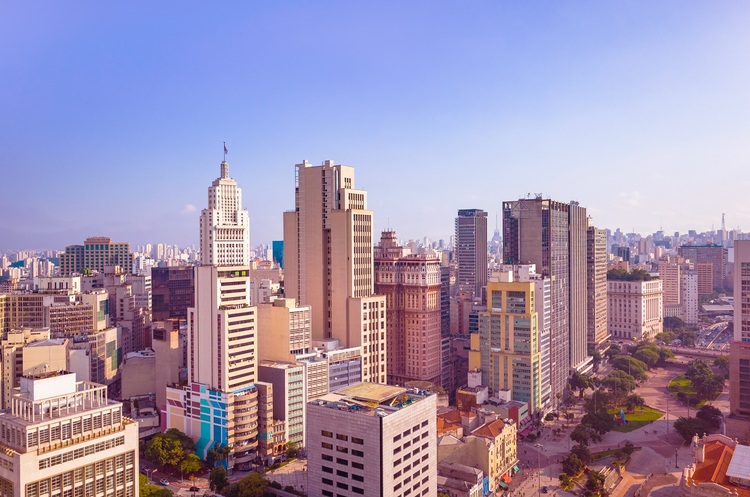 Sao Paulo Destination Image One.jpg
The airline has announced daily flights between Heathrow and Sao Paulo.

Services will be operated by Boeing 787 aircraft featuring three cabins; Upper, Premium, and Virgin's split economy classes – Delight, Classic and Light.

The new route, says Virgin, aims to capitalise on year-round demand for transatlantic flights to Sao Paulo, Brazil's largest city and one of the world's burgeoning commercial centres.

Virgin Holidays will launch a full product offering in Brazil for the first time too to complement the new flights.

Attractions accessible from Sao Paulo include the Iguacu Falls and Amazon rainforest, while convenient connections will open up travel to Rio de Janeiro and the beaches of Santa Catarina.

Juha Jarvinen, Virgin Atlantic executive vice-president commercial, said: "2019 marks the start of a new phase of growth for Virgin Atlantic as we work to become the most-loved travel company. Sao Paulo represents an incredible opportunity for our business, and we're very excited to be flying to a brand-new continent for the first time.

"I'm also thrilled to introduce an exciting new destination to our leisure customers. Sao Paulo boasts numerous cultural institutions such as the Museu de Arte, has a rich architectural history, and acts as a gateway for leisure travel within the rest of Brazil and beyond.

"This is a prime opportunity for Virgin Holidays, who are busy securing a range of ancillary partners and diverse accommodation options for those customers seeking a full-service holiday offering."

Marcelo Alvaro Antonio, Brazil's minister of tourism, added: "The increase of air connectivity is one of the priorities of the government in order to make Brazil more competitive in the global tourism scenario. This new flight is a great achievement for our country."
The flight to Sao Paulo Guarulhos airport will take 11 hours 55 minutes featuring 31 Upper seats, 35 Premium and 192 economy. Fares will go on sale later this year.

It comes after Virgin recently announced a new route to Tel Aviv and inked a new codeshare agreement to expand its reach through the Air France and KLM network to more than 50 additional destinations via Paris and Amsterdam.

The move precedes Virgin's plans to become a founding member of a new $13 billion transatlantic joint venture with Delta Air Lines, Air France and KLM, offering more than 300 transatlantic flights daily and 96 non-stop transatlantic routes.

Virgin will later this year welcome the first four Airbus A350-1000 aircraft to its fleet, with another eight to follow.