5 top tips for switch-selling to Latin America
Latin America is considered one of the most undiscovered regions on Earth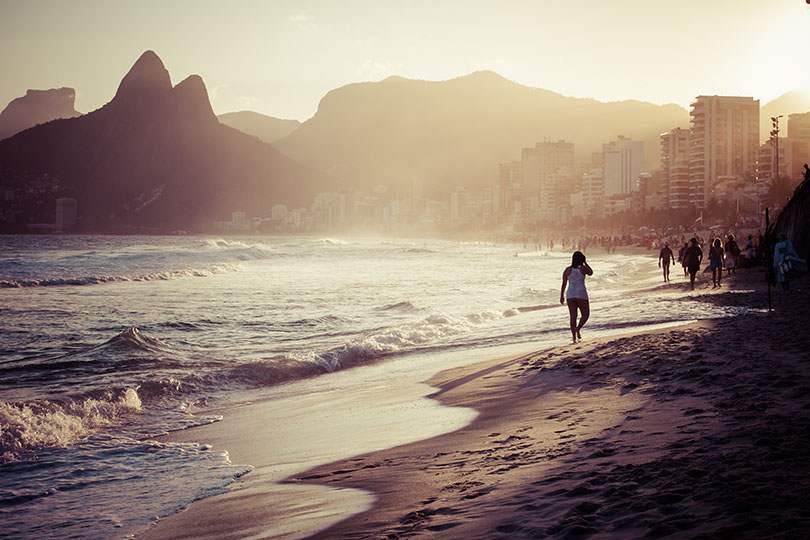 Latin America's mystique is one of its biggest selling points, but with limited knowledge about the region amongst both consumers and the trade, how do we unlock this destination's hidden treasures?
The Latin American Travel Association (Lata) has come up with five top opportunities for cross-selling to help you identify the best Latin American destinations to send your clients to.
1. Wildlife and safari holidays
With its incredible biodiversity, Latin America has wildlife lovers covered. From the jaguars of the Pantanal and whales and penguins in Antarctica to the Costa Rican cloud forest teeming with birdlife – there really is something for everyone. Highlights include:
The Amazon
The largest rainforest on Earth, the Amazon spans Brazil, Peru, Colombia, Venezuela, Ecuador, Bolivia, Guyana, Suriname and French Guiana. If you have clients looking for a luxury experience, Peru is the best bet, with numerous luxury lodges and cruises including the Aqua Expedition Cruise. For clients really wanting to get off the beaten track, Guyana offers holidays deep in the pristine, primary rainforest. You can book Guyana with Windows on the Wild here.
The Pantanal
Few people know that the Pantanal, located in the heart of Brazil, is the world's largest wetland. It is almost certainly the best place in Latin America to see an abundance of wildlife and the most closely linked to safari-style holidays. There are regular sightings of capybara, anteaters, caiman and, if you are lucky, the elusive jaguar. You can book the Pantanal with Journey Latin America here.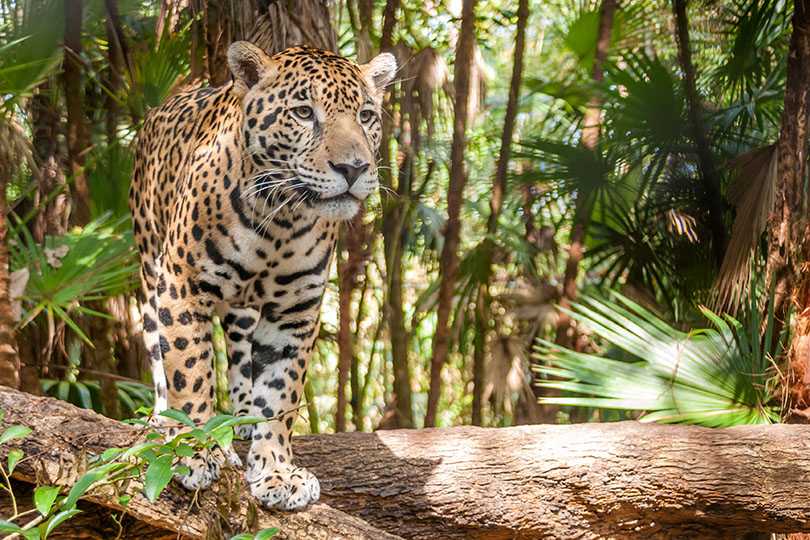 Costa Rica
Costa Rica is fast becoming the best-selling country in Latin America and it's easy to see why. The country is best known for its wildlife; indeed, your clients can watch turtles nesting on the beaches on the Caribbean coast, visit the cloud forest in the centre of the country, and see the rainforest in the south. You can book Costa Rica with Latin Routes here.
2. Trekking holidays
For many, the thought of trekking holidays might bring to mind the Himalayas, Spain's Camino de Santiago, or Morocco's High Atlas mountains. But for incredible scenery and well-organised treks, you cannot go far wrong with Latin America.
Peru
Peru is an obvious choice, with its world-famous Inca Trail to Machu Picchu. There are, however, several other, lesser-trodden, Inca trails in Peru as well as amazing wilderness treks in the north of the country. You can book trekking in Peru with Cox and Kings here.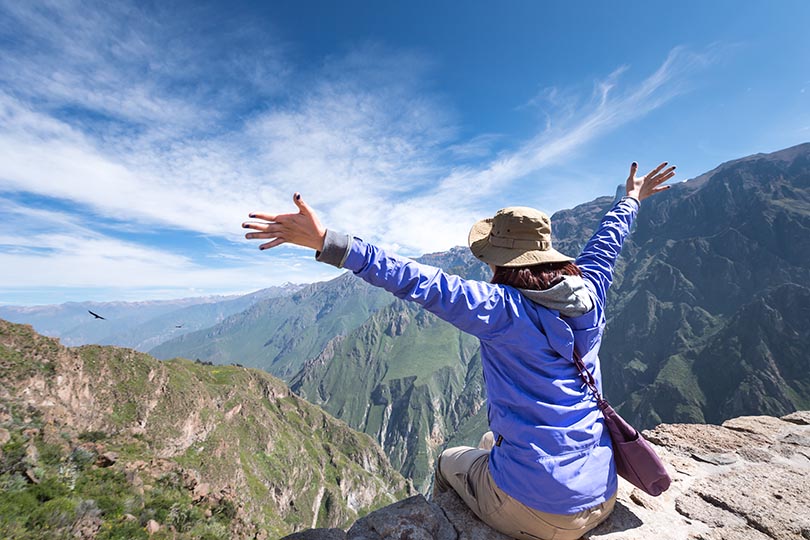 Chile
Trekking in Chile is a great option for clients with concerns about altitude. The famous Torres Del Paine national park has spectacular mountain peaks, but the valleys for trekking are typically around 1,000m above sea level. You can book trekking in Chile Pura Aventura here.
3. Culturally rich cities
For clients that love exciting cities, Latin America has some of the very best in the world.
Rio de Janeiro, Brazil
Few people haven't heard about the vibrant city of Rio de Janeiro. Home to the world-famous carnival, amazing nightlife and miles of beautiful beaches, not to mention iconic landmarks such as Sugar Loaf Mountain and the Christ the Redeemer statue, Rio really does have it all.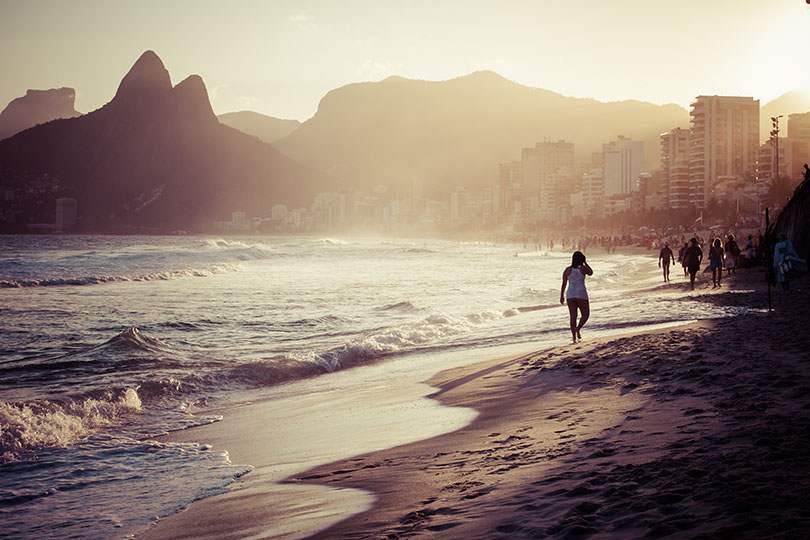 Buenos Aires, Argentina
Known as the Paris of Latin America and home of the Tango dance, Buenos Aires oozes sophistication with Latino flare. Each neighbourhood has its own identity with bustling pavement cafes, antique fairs and street art, not to mention amazing restaurants, where you can sample the very best steak and Malbec. You can book a trip combining Rio and Buenos Aires with Latin Routes here.
Lima, Peru
Fairly new to the scene, Lima is fast becoming the gastronomic destination of Latin America. With a growing number of Michelin-starred restaurants, it is a must-visit for anyone heading to Peru. You can book a trip to Peru with Exsus here.
4. Historic temples and ruins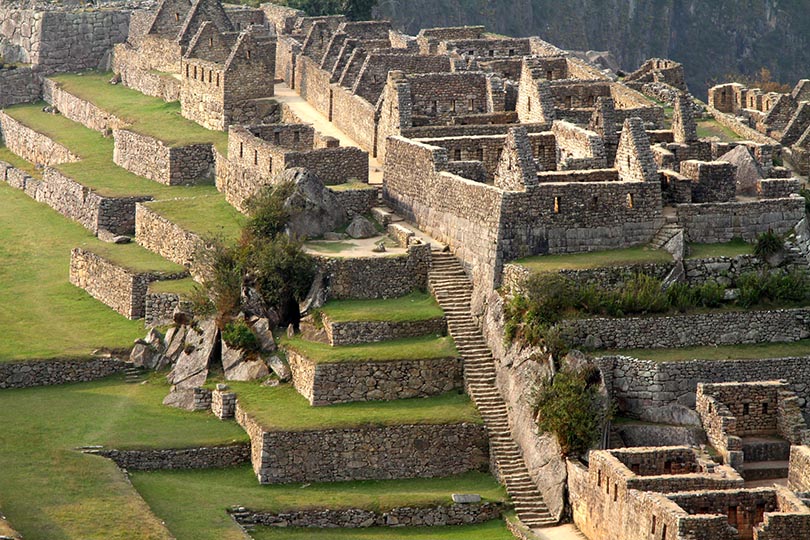 Latin America has a fascinating history with many of the ruined cities and temples of ancient civilisations surviving to be visited today. There are far too many to list, meaning the continent can be visited time and time again by enthusiasts, but here are a few highlights:
Teotihuacan, Mexico
This ancient Mesoamerican city, located just 30 miles outside of Mexico City, is breathtaking. Much of the city has been excavated including two impressive pyramids, so visitors can visualise the powerful and influential city that it was back in 400BC. Book Mexico holidays with Explore here.
Tikal, Guatemala
Tikal is the ultimate jungle ruin. Dating back to 250AD, it was once a Mayan city of great cultural and commercial importance. Following its collapse (around 900AD) the surrounding jungle reclaimed the land and the surviving temples now tower over the jungle canopy, creating one of the most spectacular monuments you can visit in Latin Americatoday. You can book Tikal with Intrepid here.
Machu Picchu, Peru
We can't talk about Latin America and not mention Machu Picchu, the region's most famous and most spectacular ancient city. Accessed by a three-day hike or by train, there are few places on Earth as spectacular as Machu Picchu. It is a must-see for anyone visiting Latin America. You can book Machu Picchu with Journey Latin America here..
5. Luxury holidays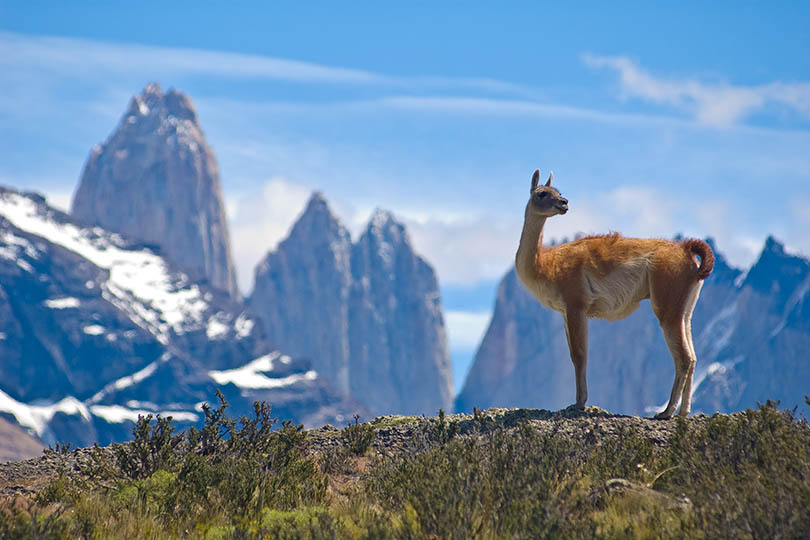 Latin America is often not thought of for luxury holidays. Few people know that Latin America, in fact, has an abundance of luxury accommodation for even the most discerning clients. You can find hotels with gold taps and Egyptian cotton sheets, but luxury holidays in Latin America offer so much more. Here are just a few examples:
Chile
Probably the home of luxury adventure, Chile has a whole host of incredible luxury hotels offering all-inclusive rates that not only include board, meals and drinks, but also a huge menu of guided activities in the local area. These hotels are principally located in Torres del Paine in the south and the Atacama Desert in the north. This means clients can go out for an expertly guided walk, then drink champagne in the hot tub overlooking the mountains and end the day with an exquisite meal. You can book luxury Chile with Journey Latin America here.
Peru
Peru is renowned for its vast choice of luxury accommodation, trains and cruises. From deep in the jungle and the grounds of Machu Picchu to the shores of Lake Titicaca, clients can receive the best service, accommodation and experience of anywhere in the world. You can book luxury Peru with Cox and Kings here.
To learn more about Latin America, visit the Lata OTT academy and follow #LearningLatinAmerica on Facebook and Twitter.