Get revvy for the Travel Trade Crusade 2017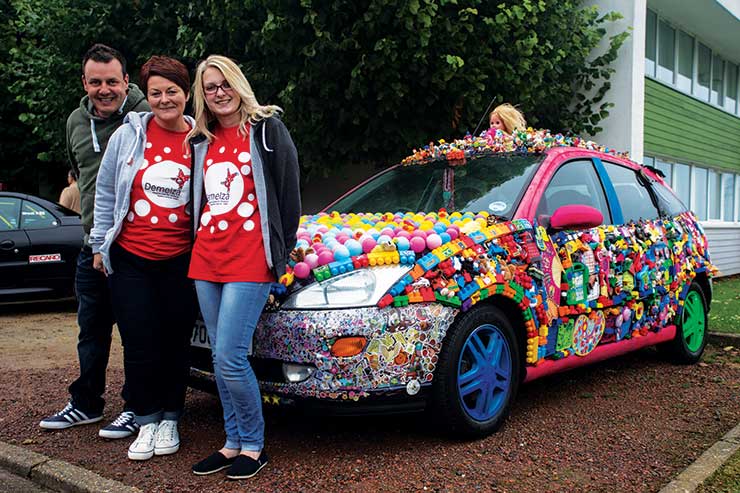 Sharelines
---
"We're not asking for loads of money, and all the cash made is going to help the crusade and charities"
---
The Travel Trade Crusade returns this summer for the third time, thanks to a "low-key but relentless pressure campaign" from previous entrants.

More than 100 people from the industry across 30-plus teams will start from Amiens in northern France and vie to reach the finish line first in their decorated "banger", while dressed ridiculously and raising money for a host of charities.

Entries have now closed for the crusade, which was first held in 2013 and again in 2014 and features a series of challenges en route, but donations can be made online.

Co-founder Sarah Archer, UK sales manager at Beachcomber Tours, said banners, the event's official beer and trophies were among the components of the event still available for sponsorship.

An opportunity for companies to be featured during the official crusade movie is also still available.

"We're not asking for loads of money, and each of the sponsorship opportunities has been sold at cost, so all the cash made is going to help the crusade and charities," Archer said.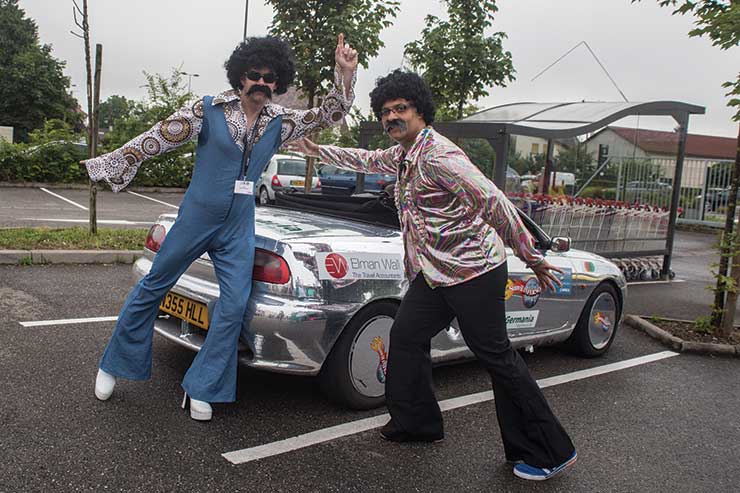 The finish line has yet to be finalised, but Archer confirmed the crusade's route would take in France, Germany and the Netherlands, and would take place from July 15-17.

Archer, who organises the charity challenge alongside Nick Joyce of ArtAV, joked that previous entrants had maintained "low-key but relentless pressure" to relaunch the crusade. She said the 2017 outing had a minimum target of £30,000 which, if reached, would mean the three crusades had raised a total of £100,000 for good causes.

"We would be so proud of the travel industry if we can manage it," she said. "Its generosity is well known and everyone has such big hearts. We're thrilled that so many teams have come onboard this year.

"The crusade is something quite unique in terms of travel industry fundraising and everyone who enters always has fun."

Archer said this year's event was designed to be "fast and furious to minimise time away from the office" and would have 13 new teams as well as "crusade veterans".
2017 Team list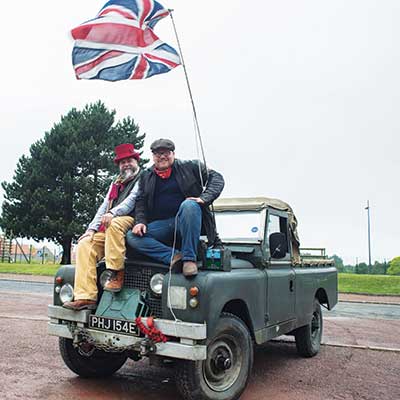 Sunvil
FST
Feefo
Holiday Extras
MI Telecom
Jayne Peirce Recruitment 1
Kuoni
Jayne Peirce Recruitment 2
Bright
If Only and Baldwins Travel
Traveltime
Romanski
Travel Counsellors Tracy Lowry
Designate
Travel 2 Gold Medal
Full Circle Travel
Elite Island Resorts
Classic GT
Jayne Peirce Recruitment 3
Meon Valley Travel 1
Meon Valley Travel 2
The Travel Boutique
The Travel Trade Consultancy
Meon Valley Travel 3
Citalia
Travelmood
Wyndham Vacation Rentals
Tui
Spear Travels
3FOR
Avis 1
Avis 2
Beachcomber Tours