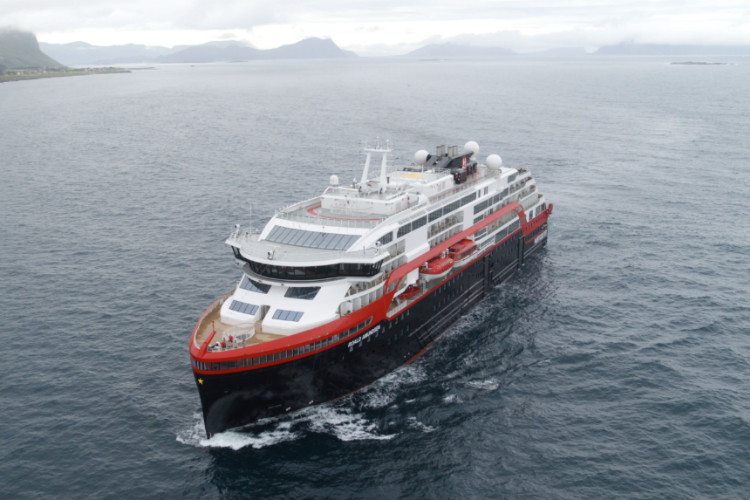 36 MS Roald Amundsen crew and four guests have tested positive for Covid-19
On Friday (31 July), four members of crew tested positive for Covid-19, which resulted in the other 154 being tested; a further 32 were confirmed on Saturday (1 August) to have the infection.

None of the 36 who tested positive "have shown any signs of disease or symptoms of Covid-19" Hurtigruten said in a statement issued on Sunday afternoon (2 August).

Four guests have also since tested positive, the line confirmed. The ship is currently docked in Tromso with no guests onboard.

"We are now focusing all available efforts in taking care of our guests and colleagues," said Hurtigruten vice-president global communications Rune Thomas Ege.

"We work closely with the Norwegian national and local health authorities for follow-up, information, further testing, and infection tracking.

"The initial four crew members that were infected were isolated several days ago because of other disease symptoms, showing no symptoms of Covid-19. They were routinely tested before being admitted to hospital in Tromso [on] Friday morning."