Jet2.com ventures into Stansted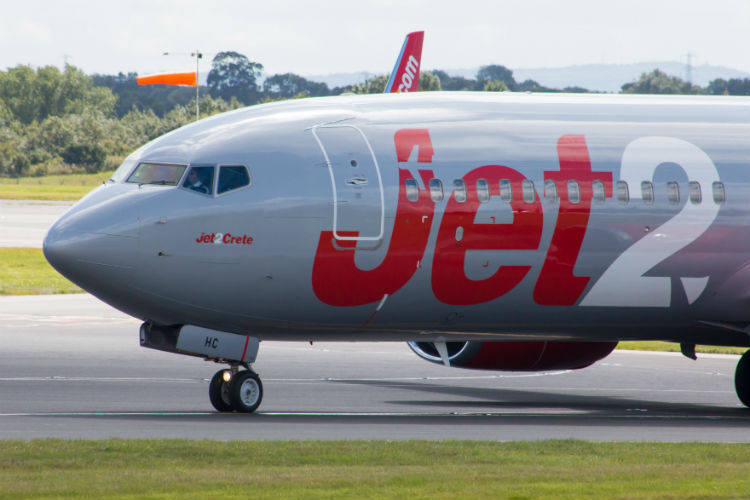 The Essex airport will become the airline's ninth base when flights begin in the spring. Jet2.com's parent company The Dart Group believes there is room to grow the airline and its tour operator, Jet2holidays, at Stansted, as the traditional package holiday sector is relatively under-served there. The airport is overwhelmingly the domain of budget airlines, particularly Ryanair, with Thomas Cook and Thomson Airways basing just two short-haul aircraft each at the airport.
Stansted airport chief executive Andrew Cowan said he was "delighted". He added: "Jet2's arrival at Stansted from next spring will create new jobs in our region and offer even more choice for passengers in London and the east of England.

"The announcement is a vote of confidence in Stansted and we look forward to building a strong working relationship with Jet2 to ensure their flights and holiday packages are an overwhelming success."
Jet2.com had also previously confirmed plans to open a base at Birmingham airport next March. The Dart Group recently announced the purchase of 30 new Boeing 737-800s for Jet2.com, some of which will be heading to the two new bases.

Earlier this year, the Dart Group revealed it had doubled pre-tax profits for 2015-16 to £104.2 million. It warned, however, in a trading statement, that moving into the south-east would hit its bottom line for 2016-17.
It added: "In view of the significant investment which will be committed in the second half of this financial year to launch our Stansted and recently announced Birmingham airport bases, it is likely that group operating profit will be slightly behind current market expectations despite the good trading performance achieved in the year to date."