Rocky Mountaineer shares key selling points ahead of 30th anniversary
In 2020 Rocky Mountaineer will celebrate 30 years of successfully showcasing Canada's wild landscapes, quirky towns and elusive wildlife to luxury travellers during the journey of a lifetime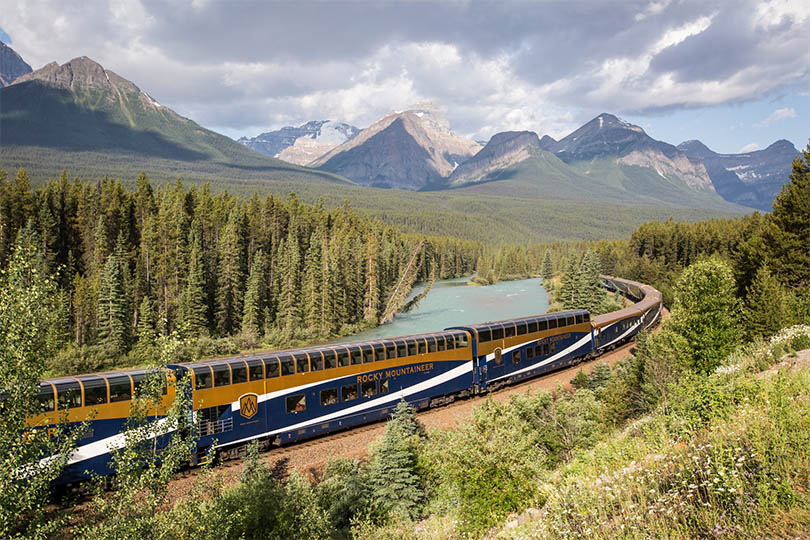 Since its launch in 1990, Rocky Mountaineer has welcomed more than two million guests from around the world.
Its trains wind through towering mountain ranges and otherwise inaccessible terrains through spring, summer and autumn, with guests spending nights in handpicked hotels so no view goes unseen.
In it to win it
To celebrate Rocky Mountaineer's 30th anniversary, the operator is offering guests up to three free gifts per couple worth a total of £500 – one hotel night, one transfer and one dinner. The offer is valid on qualifying 2020 Rocky Mountaineer packages of eight days or more in either Gold or SilverLeaf Service, and is valid until 7 February.
Alternatively, agents can offer their clients up to two free gifts per booking on packages of five to seven days with qualifying 2020 Rocky Mountaineer Packages in Gold or SilverLeaf service. So don't delay – get booking today!


---
---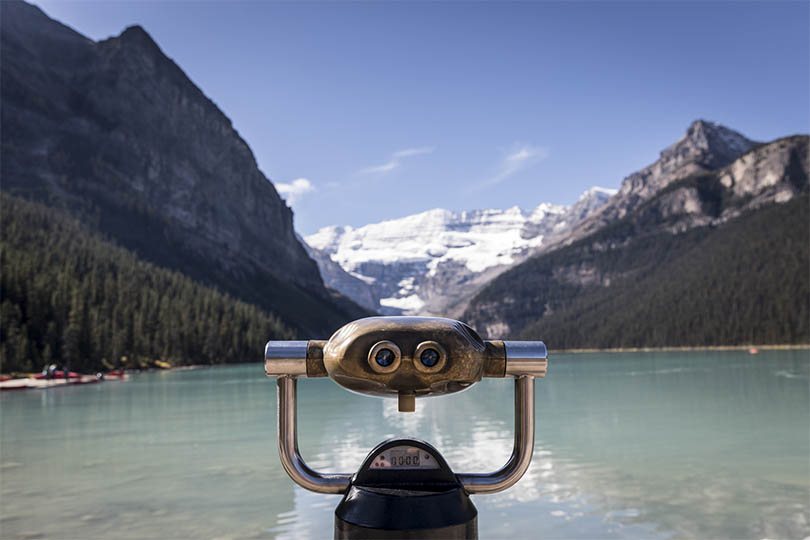 The right track
The Rocky Mountaineer portfolio comprises three routes, on which travellers are given the opportunity to travel east or west. First Passage to the West runs from Vancouver through to Banff or Lake Louise with an overnight stop in Kamloops; Journey Through the Clouds travels from Vancouver to Jasper and also includes an overnight in Kamloops; and Rainforest to Gold Rush follows the same route as Journey Through the Clouds, but incorporates overnight stays in Whistler and Quesnel.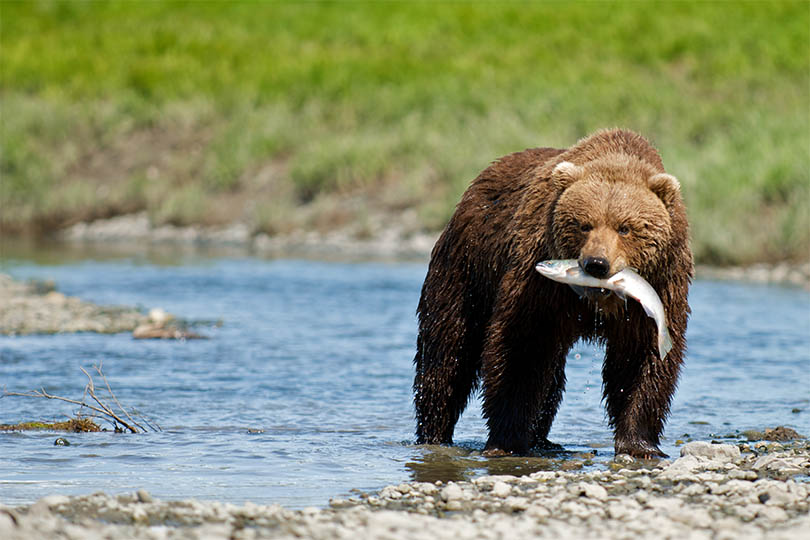 En route, visitors can listen to trip hosts share unforgettable facts and fascinating stories, and keep watch in anticipation of spotting some of western Canada's wow-factor wildlife. Some of the most common wildlife seen from Rocky Mountaineer carriages includes black bears, bighorn sheep, bald eagles, elk, moose, ospreys, beavers, grizzly bears, Canadian geese, black tail deer, wolves and even coyotes. Many of these creatures are protected in the region's national parks, so tend to make appearances in resort towns or beside the roads.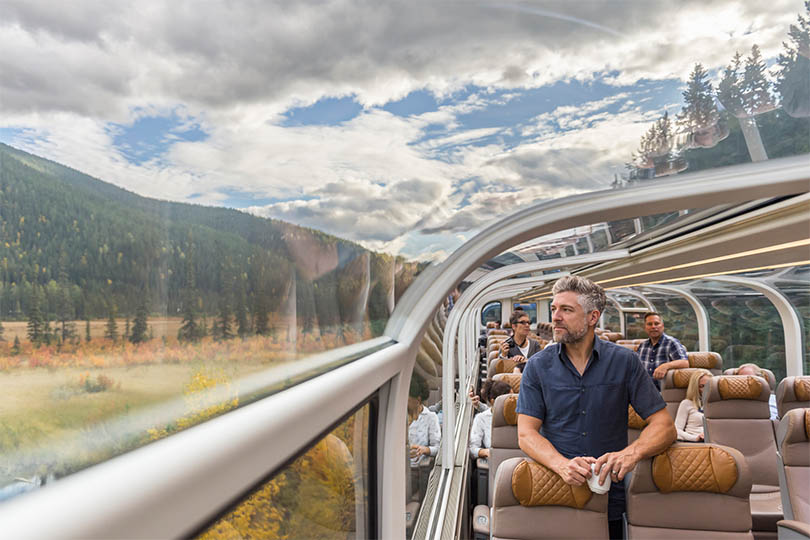 Onboard the train, guests can choose from SilverLeaf or the further upgraded GoldLeaf service. Both options offer outdoor observation platforms ideal for a breath of fresh air, the opportunity to stand and interact with fellow passengers, and custom carriages complete with a glass dome for panoramic vistas, though GoldLeaf service offers many upgrades.
SilverLeaf cars are single level with seat-side made-to-order dining while GoldLeaf cars are dual level, offering seating up top and dining down below. Mealtimes in GoldLeaf cars give guests the option to order from a menu prepared by onboard chefs with fresh local ingredients and to pair dishes with wines from British Columbia's Okanagan Valley.
Between the delectable dining, one-of-a-kind views and unforgettable service, Rocky Mountaineer has mastered this must-do rail experience.
To learn more about Rocky Mountaineer, create an agent portal login. You can access sales and marketing tools, register for upcoming webinars, make a booking and more. Be sure to log your bookings by 7 February to win £500 worth of gifts for your clients.

You can also complete the online agent training programme, Tracks, to become a Rocky Mountaineer Specialist and gain access to exclusive perks and benefits.