Why explore the British Isles with Hurtigruten?
Hurtigruten is offering clients a journey not many have taken and very few have sailed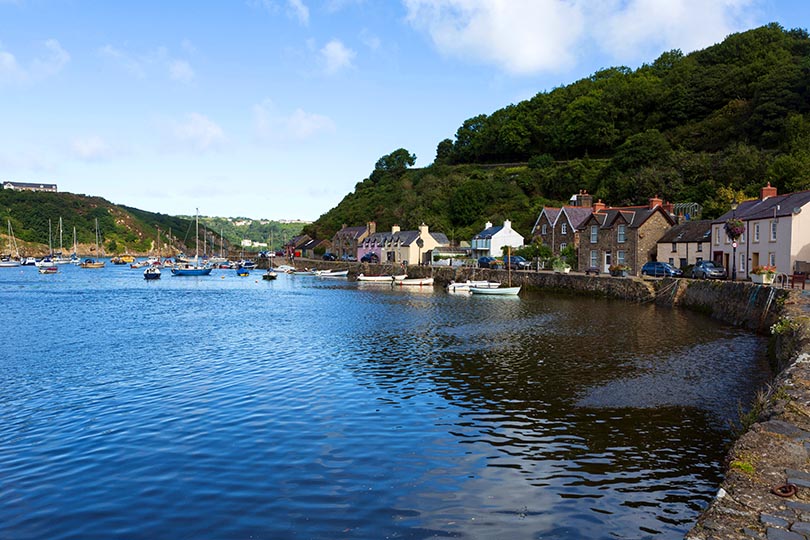 Think rugged landscapes, isolated beaches, castles, kilts, clans – and whisky. Here are 10 top selling points for Hurtigruten's 15-day British Isles from Dover cruise.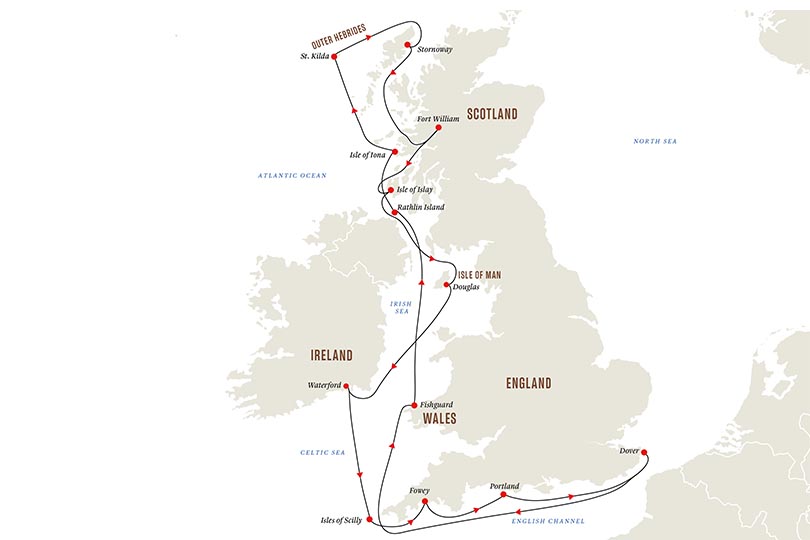 1. It's ex-UK
Flightless cruising means no suitcase restrictions and no airport or transfer hassle, with Dover providing historical maritime attractions and a broad selection of hotels for those needing pre- or post-cruise accommodation. The coastal town is also just minutes from the English Channel so promises a speedy getaway.
2. It's small-ship cruising
A small ship can take passengers to places larger ships simply cannot reach. Hurtigruten's Maud is designed to take travellers off the beaten track, closer to remote islands, relatively untouched nature and ancient settlements.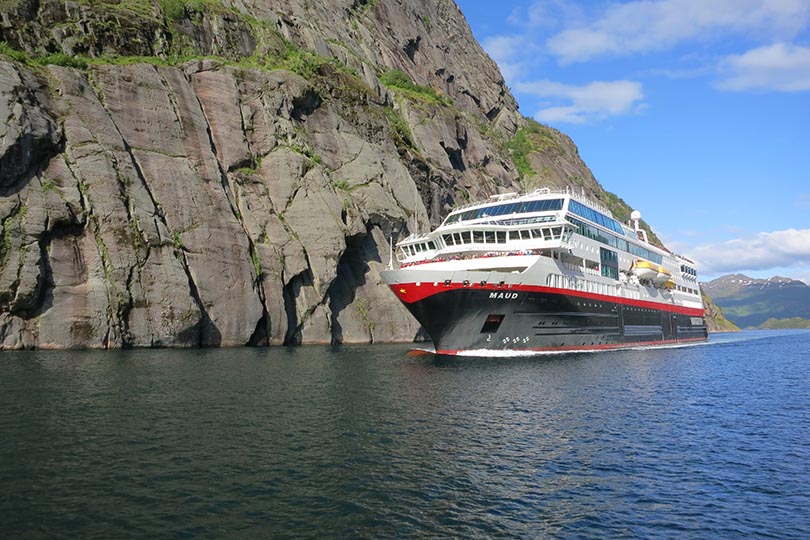 3. It's more inclusive than other voyages
Tickets for the British Isles from Dover departure include your client's choice of cabin, breakfast, lunch, dinner, beer, wine and selected soft drinks (in Aune and Fredheim restaurants), tea and coffee, onboard Wi-Fi in areas that support it, a reusable water bottle, wind and water-resistant jacket and a range of excursions.
4. It visits hidden wonders
Venturing away from the well-trodden tourist track, this itinerary explores wild and historic destinations such as the Isle of Man, remote Scottish highlands and the Hebrides.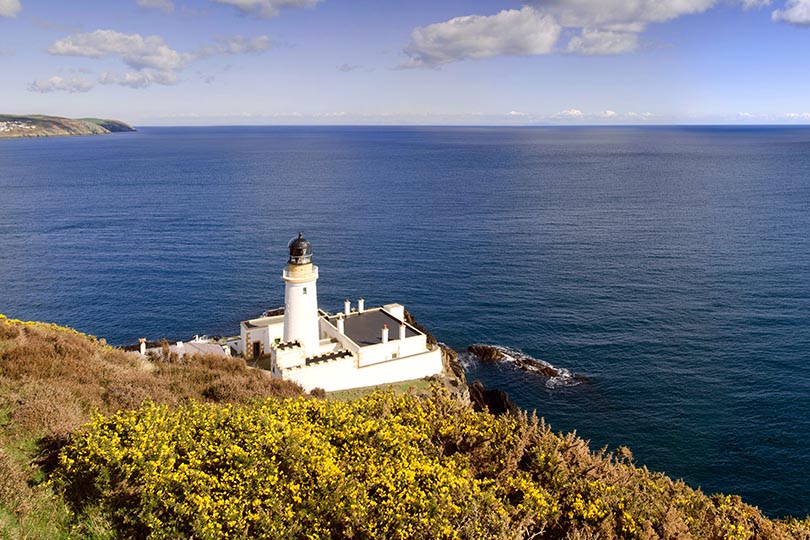 5. It offers tremendous variety
Spotting striking birdlife, tasting whisky at artisanal distilleries, meeting proud local craftsmen and seeing their creations and visiting Viking heritage sites and imposing castles are all experiences clients can enjoy when they book this itinerary with Hurtigruten.
7. It's educational and sustainable
Hurtigruten's friendly expedition team is with clients every step of the way to guide, inform and educate during fascinating lectures in Maud's Science Centre and onshore, while Hurtigruten's efforts in responsible tourism leave it as one of the world's leaders in sustainable cruising.
8. Its dynamic excursions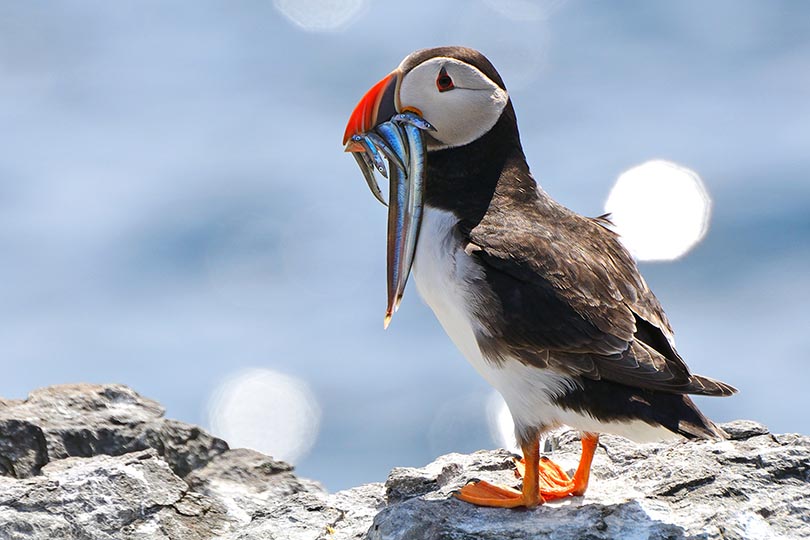 The St Kilda excursion is a shining example of Hurtigruten's British adventures. The wild archipelago is home to breathtaking sea cliffs that thousands of endemic sea birds use to build their nesting ledges, while mike whales can often be spotted in the surrounding sea. This is the UK's only dual Unesco World Heritage Site and home to the UK's largest population of Atlantic puffins.
9. It's a whisky-drinker's dream
Whisky drinkers will feel well at home when visiting Scotland's iconic distilleries. Islay, dubbed "Whisky Island" and renowned for its peaty single malts, is one destination on the British Isles from Dover cruise where passengers can taste the tipple. The Victorian port of Oban and the tiny fishing village of Tobermory also promise sampling opportunities.
10. Its seabird sightings
In addition to the St Kilda sightings, travellers visiting Treshnish Isles in May will be able to see teeming colonies of razorbills, kittiwakes and gannets. Otters, seals and golden eagles have also been known to make an appearance.
The 15-day British Isles from Dover – Picturesque Ports, Isolated Islands and Wonderful Wildlife cruise departs 13 April, 27 April, 4 July and 1 August 2021. Price from £3,039pp (subject to change).