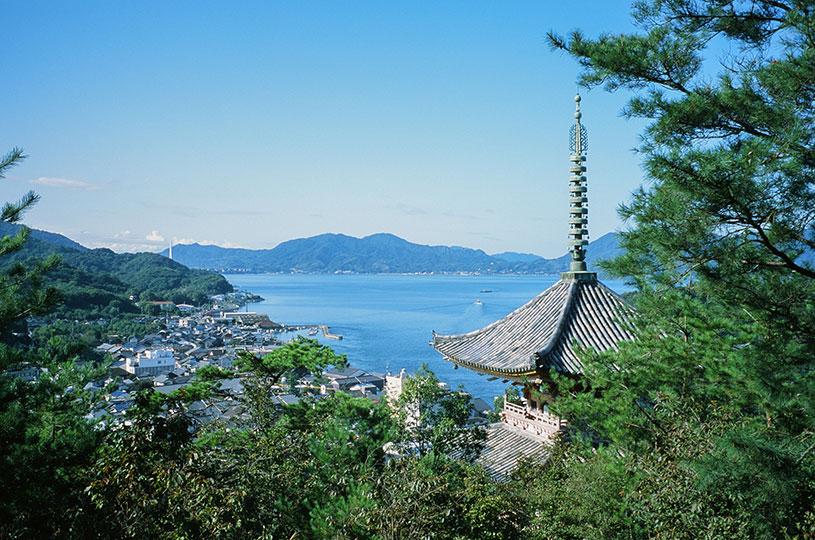 Azumi is Adrian Zecha's new brand in Japan
Zecha, who designed the first ever Aman hotel and took the brand to cult status among the world's wealthy, is in his late eighties, but seems to still relish a new challenge: he launched the Azerai brand in Asia recently too.
But this latest project is being created alongside Japanese hospitality group Naru Developments and plans to offer "a fresh take on the Japanese ryokan" by combining the "wholehearted, personal hospitality that characterises a traditional stay with the best elements of the global hotel experience".
The first Azumi property is scheduled to open in Spring 2021 in the Setouchi region, home to Japan's inland sea and a chain of islands which have developed a reputation for their many art projects and social regeneration, breathing new life into forgotten towns.
"I was first acquainted with ryokans when I was living in Japan back in the 1950's as the Asia correspondent of TIME magazine," said Zecha. "My favorite ryokan was a retreat from the hustle and bustle of the city. It was owned and operated by one family and they were deeply rooted into the local community. I was treated as something in between a guest and a dear family friend. This relationship with the family who owned the ryokan made the place an extension of my own home in Tokyo."
Naru Developments is headed up by founders and co-chief executives Fumitomo Hayase – formerly Japan representative for Aman, sourcing and managing development of Aman Tokyo and Amanemu in Ise – and Yuta Oka, who has been involved in the creation of hotels including K5 in Tokyo, and started his career at Starwood Capital Group in Asia and North America.
"When I first met Adrian in Singapore, he said 'You have a beautiful culture – ryokans'. And when he left Aman, it became a dream for me to work with him on updating and rejuvenating ryokans," Oka said.
Also on the Naru team is Yoshi Kubota, who started her career with Aman Resorts too, and Ayako Hakozaki, who started her career with Kempinski Hotels and worked at Amanemu.
The team have worked over the past four years with Shiro Miura, a Kyoto architect specializing in Japanese design and architecture, to find "the right harmony between traditional design and modernized comfort" for the brand.
The brand is named after the Azumi people, one of the ancient seafaring tribes who settled in Japan and are considered to be the originators of one of Japan's earliest sea religions; further hotels under the brand are also planned.
"Many hotels and restaurants in Japan focus on expressing the thin-sliced surface of the Japanese culture and history, instead of going deep into the roots of each region," said Hyase. "As hoteliers with global experience but with Japanese roots, we are happy taking on that challenge. That is how Azumi began."