BA aims to send people to sleep with new pods
18 May 2021
by April Hutchinson
British Airways is launching a pre-flight Forty Winks concept lounge for premium passengers to grab a power nap on the go.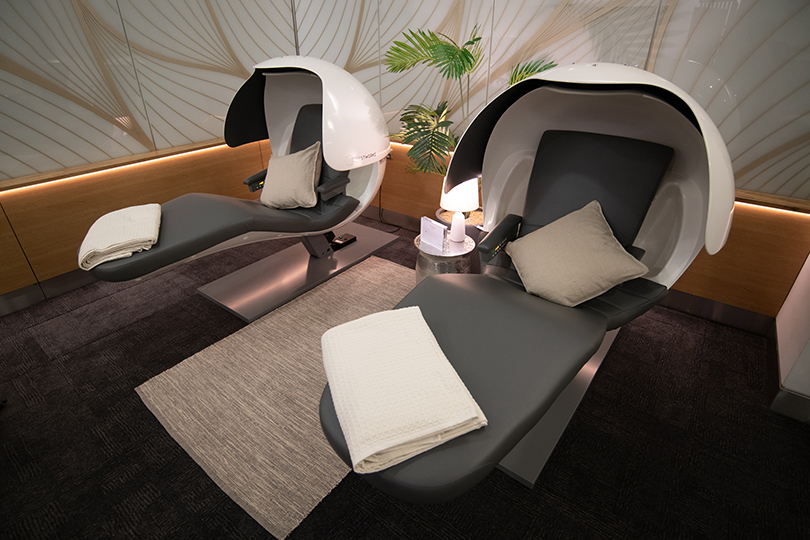 Actually being in any airport would be a joy these days for agents and their clients and once there, we'll probably all be so drained by the stress of working in travel, a nap would be welcome.
Enter British Airways' new pre-flight Forty Winks nap lounge. Before everyone gets too excited, these complimentary sleep stations are only available in British Airways' First Lounge at Heathrow for now. But coming soon will be pods in the Concorde Room at Terminal 5 and New York's JFK Terminal 7 when global travel restrictions ease and those lounges open.
Premium passengers do not need to pre-book them but details of how many of the seven pods are available at any one time can be discovered via the Your Menu lounge app.
The Forty Winks lounge allows customers in need of some pre-flight shut-eye to make the most of a power nap in a dedicated EnergyPod, part of a partnership with Restworks.
The EnergyPod is apparently the world's first chair designed exclusively for power napping and is usually installed in workplaces. Its unique combination of gravity-neutral positioning and adjustable privacy visor that can be swivelled into place are designed to help anyone nod off.
Customers set the timer on the EnergyPod to the desired duration or use the one-touch start button for a pre-programmed 20-minute nap. Complimentary audio content for use while in the nap lounge or travelling can also be downloaded via the Restworks app.
"In late 2019 we carried out a survey of 100,000 lounge guests asking what they would like to see featured in our lounges," said Tom Stevens, British Airways' director of brand and customer experience. "Sleep pods were right at the top of their list, so our Forty Winks nap lounges will offer a dedicated rejuvenation space for customers as they return to the skies, all self-serviced via the lounge app."
Currently the First lounge is open to all lounge-eligible customers, giving even those who are travelling in Club World a chance to try the new sleep pods.