Bring on 2021: luxury agents share favourite hotels and gems to look forward to
08 Dec 2020
by April Hutchinson
After a rollercoaster of a year, we asked a selection of luxury agents to share what – and who – has got them through the crisis, some of their star performers when it comes to hotels, insight into their own favourite places of the year – and their top tips and dream trips for next year. Roll on 2021!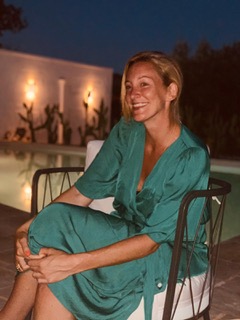 Olivia Chetham, Papillon Travel
Which hotel have you loved the most this year? I wasn't able to stay there, but during a villa holiday to Puglia, I visited Rocco Forte's Masseria Torre Maizza and La Fiermontina (Lecce) in August – I thought they worked so well to include together in an itinerary.
Which hotel has been your star performer? Wilderness Reserve (a collection of exclusive-use country houses, holiday cottages, and off-grid boltholes in a 5,000-acre Suffolk estate) has been a great option for domestic travel and both GP Associates and Tom (Thomas Keetch) on property are so helpful.
Where are you lusting after? Reschio in Umbria – also looked after by GP Associates – looks wonderful and it is high on my list for 2021; in my head, I've planned a huge Italian itinerary and I definitely want to go there, as well as having my eye on Dimora Delle Balze in Noto, Sicily, before popping over to the Aeolian Islands and staying at the simple but stylish Hotel Principe di Salina.
What have you learned about yourself in 2020? That I can actually survive longer than I thought without going abroad! Although my travel wish list is now so long, I think 2021 could be a busy year of travel.
Who – or what – has got you through the year? That would definitely be my travel industry friends.
What's your dream 2021 trip? I'm desperate to go to Sri Lanka having booked clients but never been. Whilst going anywhere would be a dream, I've missed exploring, being a hotel geek checking out boutique hotels and experiencing local culture and cuisine; Sri Lanka ticks so many boxes for me.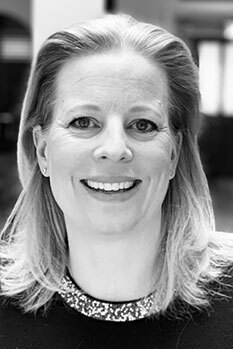 Jules Orford, Summers & Winters
Which hotel have you loved the most this year? Trips this year have been limited of course, however I was lucky enough to stay at Severins in Lech in Austria a week before lockdown. It is such a lovely combination of chalet and small hotel; the rooms are beautiful and if has everything you could imagine... a stunning spa, kids' club, delicious restaurant and such a lovely, warm, friendly feel. It gives the flexibility of a hotel – booking by the room and not being tied into staying for the whole week – along with the personal service and homely feel of a chalet. And during the summer we were also able to escape to Devon, where we stayed at Hope Cove House, a small, family-run, beautifully stylish hotel, with outstanding food.
Which hotel has been your "star" performer? Actually, Four Seasons in general have been brilliant as a hotel group. I am part of 360, which has a great relationship with them as a group, and they have been so supportive with moving bookings, upgrading clients and generally being flexible.
Where are you lusting after? Anywhere that isn't here!! I would probably say Lily of the Valley, a resort in the South of France … on my own, for some well-needed wellness and rebalancing.
What have you learned about yourself in 2020? That after home-schooling a five and a seven-year old, I shouldn't give up on travel and re-train as a teacher! Also that I need to take time out for myself, and that isn't a selfish thing, it benefits everyone; you can't pour from an empty cup, as they say. Also, I had spent 10 years on my own as Summers & Winters and was hesitant about joining a bigger company, but two years ago, I decided to go under the 360 Private Travel umbrella, and that has single-handedly saved my sanity, my bacon, and probably my business too. They have been incredible and so supportive throughout this year. We really are a team.
Who – or what – has got you through the year? Apart from my amazing husband and wonderful family (and gin), it has to be my girlfriends. I have several groups, from school mums, to university mates, to other 360 girls, and it has been crucial to have that release and be able to chat to people in the same situation, whether as a wife, a mum, or someone in travel. Never undervalue the healing power of a well timed, amusing gif on a Whatsapp group!
What's your dream 2021 trip? I love to experience new cultures and enjoy different places and rarely go to the same place twice – why would you? Sri Lanka has always been of interest to me, as has Mexico. I want to know what they feel like, what they smell like… Our big dream trip is to hire a massive winnebago and take the children on a road trip around California, but I think they are a few years away from that. Closer to home I would love to do a multigenerational trip around Ireland with my mother. She grew up in Northern Ireland and went to Trinity College Dublin, but then moved over here when she was 22; I would love her to be able to show her grandchildren around. We aren't really ones to fly and flop – that said we have just said "stuff 2020" and are holding flights to the Maldives for Christmas!