Finland sets out luxury appeal with UK trade
25 Jun 2021
by April Hutchinson
Some of the UK's leading luxury travel companies met with a range of high-end accommodation and experiences in Finland during the first Visit Finland Luxury Forum.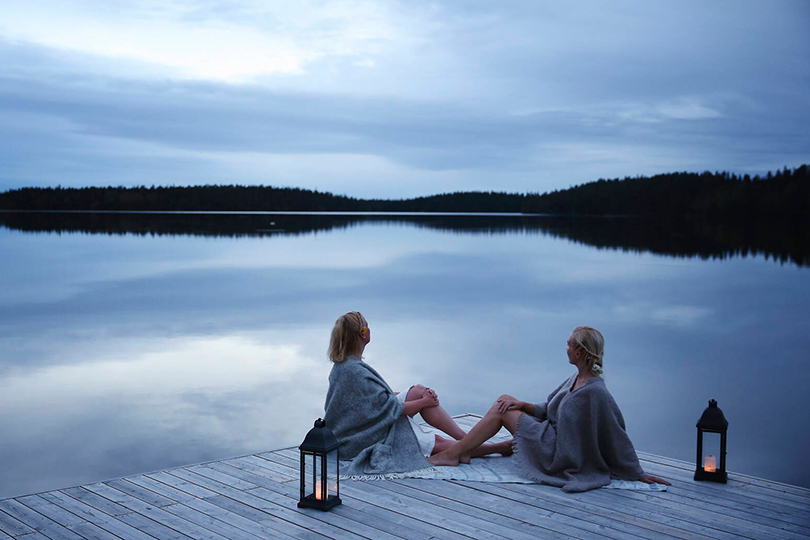 Held in association with Visit Finland, the event was hosted online by TTG Luxury, and saw 12 Finnish travel partners hold one-to-one meetings with 24 luxury buyers from across the UK over the course of a day.
Among the Finnish travel partners to log on for the event were Arctic Boutique Hotel Iso Syote; Arctic TreeHouse Hotel and SantaPark Arctic World; Levi Foxfires; Helsinki Citycopter; Kamp Collection Hotels; Kuru Resort Saimaa; L7 Luxury Lodge and Hotel Yllashumina; Levi Spirit Luxury Villas & Resort; Luxury Action DMC and Octola Private Wilderness; NORDIQUE Luxury Travel Concierge; Sweet Hope Travels; and Wild About Lapland.
"This was a chance for UK travel planners to meet true experts in exploration and adventure, find out more about the incredible accommodation we have to offer, and connect with DMCs who are all keen to work with this market on spreading awareness of what we have to offer," said Caroline Beaton-Moscatelli, UK sales and marketing manager for Visit Finland.
"As we all continue to adapt to the new way of doing things, this was a perfect opportunity to connect luxury buyers and partners in Finland via TTG Media, so we can ensure both sides stay in touch and appreciate the value of partnership and product knowledge," she added.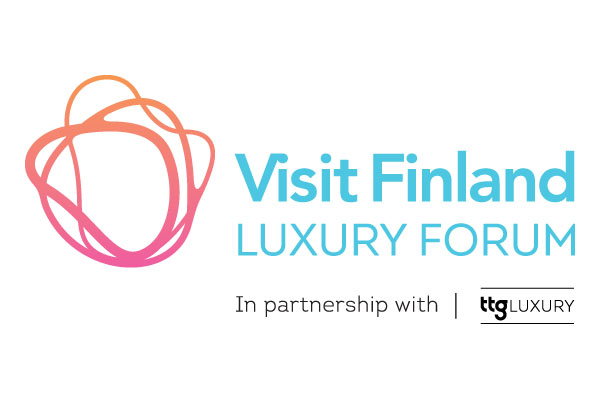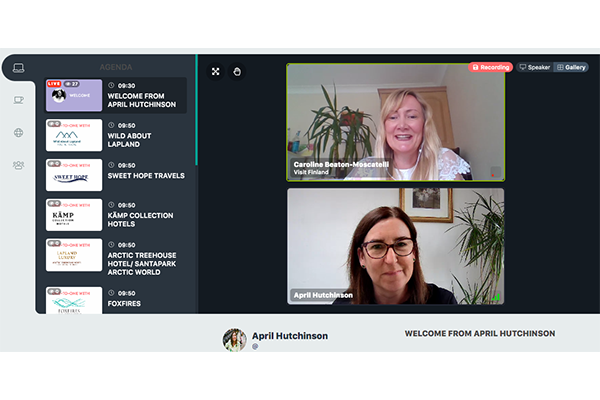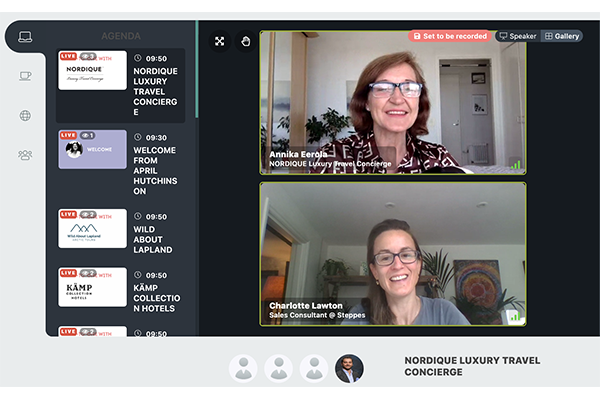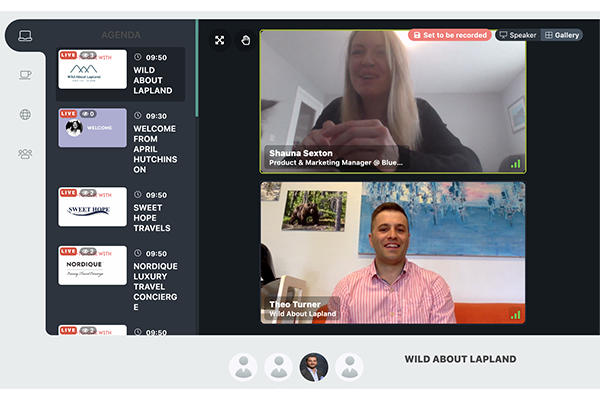 Companies including Steppes, Dnata, Audley, Exsus, Lusso, Destinology, Holidaysplease, Ten Group, Winged Boots, Full Circle Travel and many Scandinavian regional specialists attended the event to meet with the Finland partners.
"As we emerge from the pandemic, and luxury travellers look for ever-more rewarding and interesting experiences as a result, this will be a time for travel companies to wow them with new and unique ideas," said April Hutchinson, editor of TTG Luxury, who also shared a trends update for the forum attendees.
"With its position as the 'happiest country in the world' – according to the United Nations Sustainable Development Solutions Network – and a firm focus on sustainability and innovative product, Finland will be the perfect place to explore in the months and years to come. Using our expertise in virtual events and TTG Media's bespoke online platform, we were delighted to be able to bring these inspirational Finland experiences and brilliant travel industry brands together," she added.
Click here to find out more about each of the event partners