First luxury hotel to open on Amalfi coast for 15 years makes debut
15 Jul 2021
by April Hutchinson
A hotel said to be the first new luxury property to open on the Amalfi Coast for 15 years has made its debut after a three-year renovation project.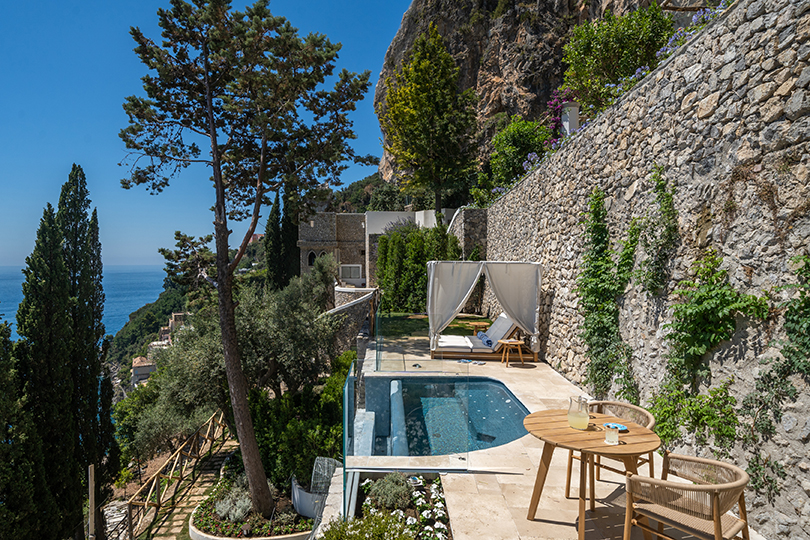 Borgo Santandrea is carved into the cliffs above one of Italy's most famous destinations, 90 metres above sea level.
The hotel has opened after a 'slow' and respectful three-year restoration of the 1960s building by two Italian families, bringing Mid-Century design details alongside Mediterranean style with Italian designer furniture and handcrafted pieces by local artisans.
There are 29 guest rooms and 16 suites at the hotel, along with three restaurants located between the highest points of the property right down to The Beach Club, which guests at the hotel will be able to access – along with a private beach – via a cliff-side lift ride or walkways down through terraced gardens.
"We are so excited to open the doors to Borgo Santandrea," said Maurizio Orlacchio, general manager. "It has been a beautiful challenge, over the past three years, to restore the property, and I feel proud to have brought so many talented artisans and iconic Italian brands together to create a one-of-a-kind hotel that is truly 'Made in Italy'."
Rooms during soft-opening (July 2021-April 2022) start from £770 per night.