Four Seasons expands in Anguilla as Viceroy pulls out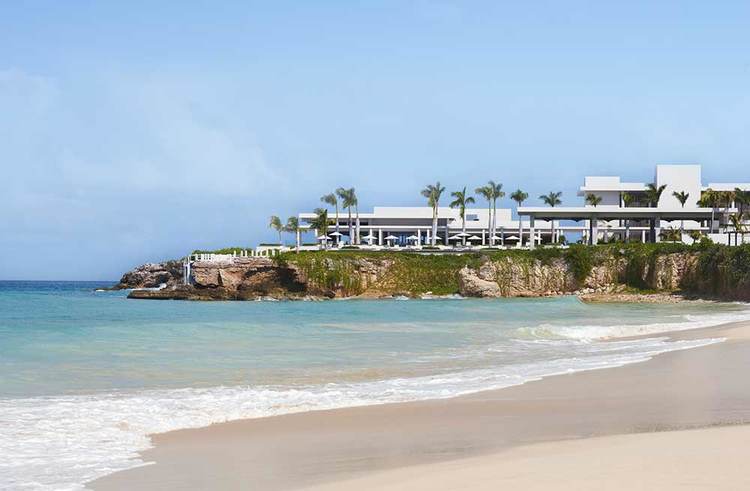 Sharelines
---
---
Hotting up in Anguilla - Four Seasons to launch a hotel there and several boutique properties also afoot
---
The property will now be known as Four Seasons Resort and Private Residences Anguilla, and will join its long-standing hotel in Nevis, which it has managed for 25 years.

"This is a unique opportunity to extend our presence in the Caribbean and offer luxury travellers a Four Seasons experience at the best resort property on the island," said Four Seasons' president and chief executive J. Allen Smith.

The property is owned by funds affiliated with Starwood Capital Group and it will be the first time Four Seasons has managed one of SCG's hotels (SCG is a different entity from Starwood Hotels and Resorts).

From August to October, the hotel will be shuttered for its usual annual closure; after that date, it will reopen ready for peak season under the new Four Seasons management.

Four Seasons Resort and Private Residences Anguilla is along the island's northwestern shore and features 166 keys, which include guestrooms, whole-ownership private residences, villas, and holiday rental units.

Hotels have traditionally focused on the west of the island, but the east is also getting attention, including 63-room Zemi Beach House which opened on Shoal Bay in February and was the first new-build resort to open on the island in six years.

Also in Shoal Bay, the "St-Tropez style" Manoah Ocean Beach Club and restaurant will open this November with 25 rooms.

The Reef Hotel by Cuisinart Golf Resort and Spa will add 80 rooms to the island when it opens in November.

Regional airline Liat re-introduced daily flights from Antigua to Anguilla in February, making for better air access from the UK as it connects well with British Airways' daily flight from Gatwick to Antigua.

Anguilla's Parliamentary Secretary for Sport & Tourism Cardigan Connor said: "We pride ourselves on our repeat guests, as it really says something about what we have to offer when the world is such a big place."

The tourism office has also been focusing on highlighting the range of activities available.

"People always knew us for the beaches and the foodie scene, but now we have a lot of activities to focus on," added Carolyn Brown, Anguilla Tourist Board's UK, Ireland and Scandinavia representative. "We are now number one for kite surfing in the region for example and sailing is a big focus for us."

Anguilla is also now home to the Caribbean's first inflatable waterpark - Aqua Park.

The 35 square-mile island of Anguilla is one of 14 British Overseas Territories that sit under the jurisdiction and sovereignty of the UK and minister Connor was in the UK this week as the majority of the UK voted to leave the EU.

He said the Anguillan government would be looking to hold talks in the UK to ensure ties stay strong in light of any future changes.