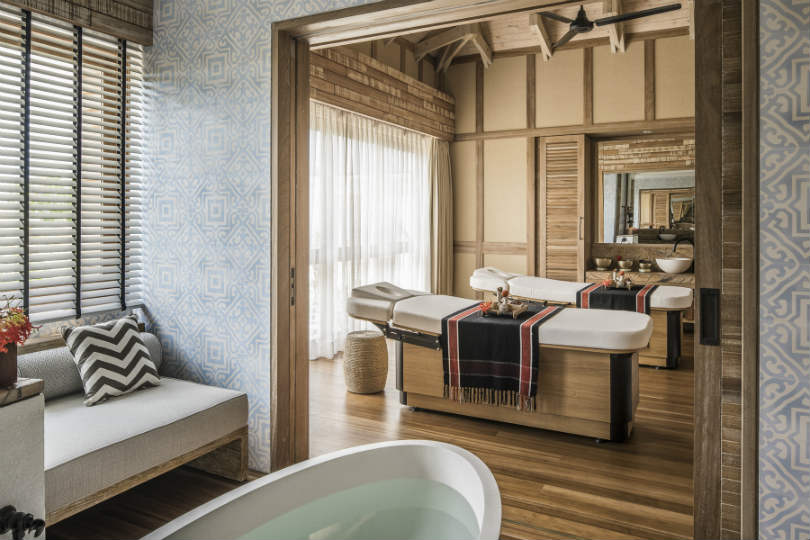 Spa at Four Seasons Resort Seychelles at Desroches Island
The luxury hotel group has 117 operating properties – and 50 projects underway – in 47 countries, and has worked with Johns Hopkins Medicine International to help create the enhanced health and safety initiatives as part of the new Lead With Care programme, likely to be seen as a benchmark for the luxury hotel industry.
The two companies have also established a Covid-19 Advisory Board to inform health and safety decisions based on the latest scientific knowledge with the new partnership also allowing for "ongoing, real-time guidance on the evolving situation".
"Within this new environment, our singular goal is to provide guests, residents and employees with the confidence and assurance that their health and safety is our first priority," said John Davison, president and chief executive, Four Seasons Hotels and Resorts.
"This new programme is about offering genuine care and the highest levels of service, enhancing procedures to protect our guests, residents and employees, while also ensuring that they feel safe and reassured."
Some of the immediate measures of Lead With Care will include rooms disinfected daily with EPA-approved products and blacklight inspection by room attendants, along with focused re-training for housekeeping teams on all cleaning protocols and hourly cleaning of public areas.