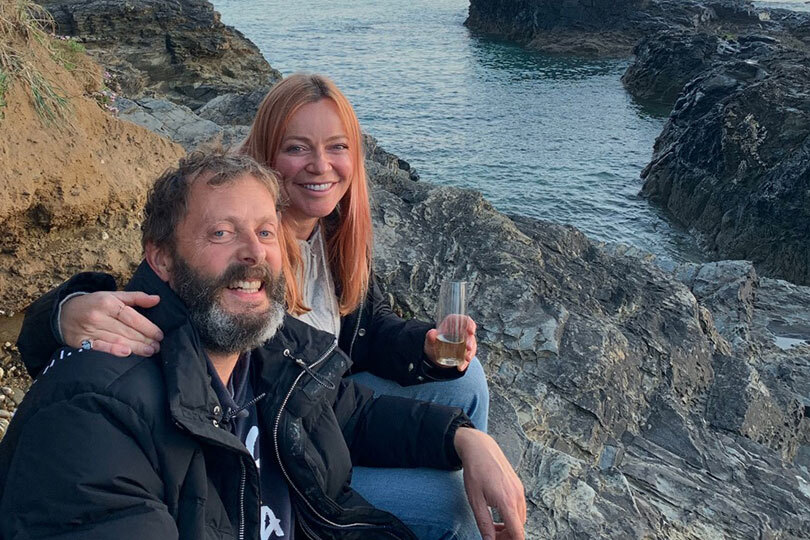 Craig Burkinshaw and Joanne Le Bon are starting a business in Cornwall
Craig Burkinshaw strikes me as someone who has what my parents used to call "ants in his pants"; in this context, an irrepressible curiosity for the world and compulsion to keep busy and keep pushing himself.
He started Audley Travel just as I was getting into travel journalism, yet this is the first time our paths have ever crossed, albeit only via Zoom. Now, far from talking about the stresses of running an international tour operation, we speak at a stage when he is branching out into domestic tourism.
Having spent the best part of 25 years advocating that we head off to see the far-flung corners of the world in true Audley style (which, of course, he still likes doing himself), he and partner Joanne Le Bon are now launching Three Mile Beach, a collection of 15 beach houses in Gwythian on the north Cornwall coast.
It's a far cry from the exotic days of his youth, including a year-long backpacking trip around the world following his graduation from the London School of Economics. He says he then got into the travel industry "by accident" rather than by any real career plan.
During a temp job stuffing envelopes at the Association of Anaesthetists, he was aptly bored, and got the idea he would lead tours in Vietnam just as the country was starting to open up. He got the show on the road by putting an advert in TTG to see if anyone wanted to join him.
"I did find people to come and do it, and just made it up as I went along for a few weeks, and I did a few of those tours, so was on the sharp end of doing things back then," he says.