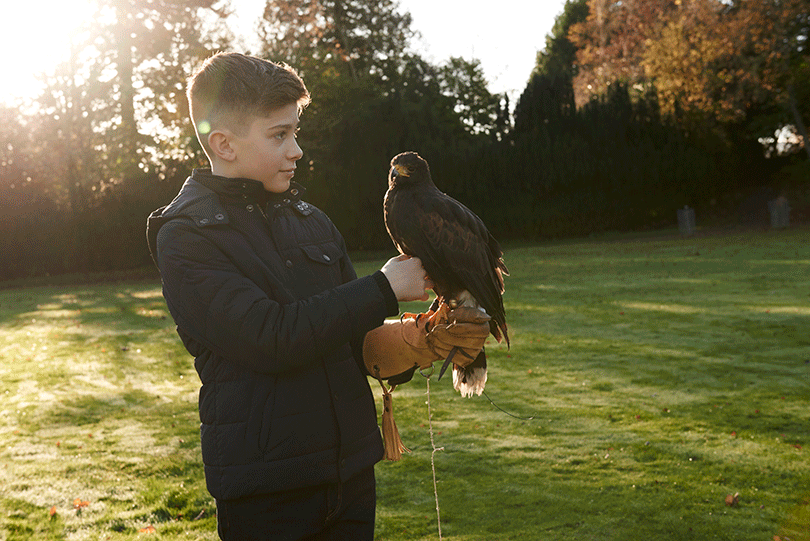 Gleneagles offers falconry for children
The Explorers Kids Club will be the first UK venture for the brand and will be launched at the Scottish estate from 1 August.
The programme for children will include an extensive range of activities and country pursuits within the 850-acre estate catering for age groups from four months to mid-teens.
Based in The Trail Yard, a new country activities hub, and across the wider estate, highlights will include Fairy & Dragon Hunts for Globetrotters (four months to two years); while older children (Pioneers: 8-11 years and Crew: 11+ years) can try tree climbing, falconry, clay pigeon shooting, off-roading on ArgoCats and compete in their very own version of the Highland Games.
Indoor options include Little Glen, a creche for toddlers with an indoor treehouse and slide, play stables with hobby horses and the Gleneagles Express railway carriage. The Den is a recreational hangout for young teenagers, featuring a relaxed cinema room, arts and crafts, pool and air hockey and super-sized board games.
The Explorers' Programme runs daily from 10am-3 pm, with lunch included, accommodating children in four age groups, and will be led by the Gleneagles team with a Scott Dunn representative onsite. The Explorers Kids Club at Gleneagles starts from £5,595 for a family of four for five nights, including breakfast.
Gleneagles itself will be open from 15 July, and added it has also "developed a meticulous new set of safety protocols, to provide the highest standards of safety at all times".