Hitting re-set on a Thai retreat
17 Apr 2019
by April Hutchinson
From detox dieting to mangrove exploration – and a host of other wellness kick-starts – there are reasons aplenty to book into Thailand's Chiva-Som, looking fresh from a renovation of its own, as April Hutchinson discovers on a return visit to the famous wellness resort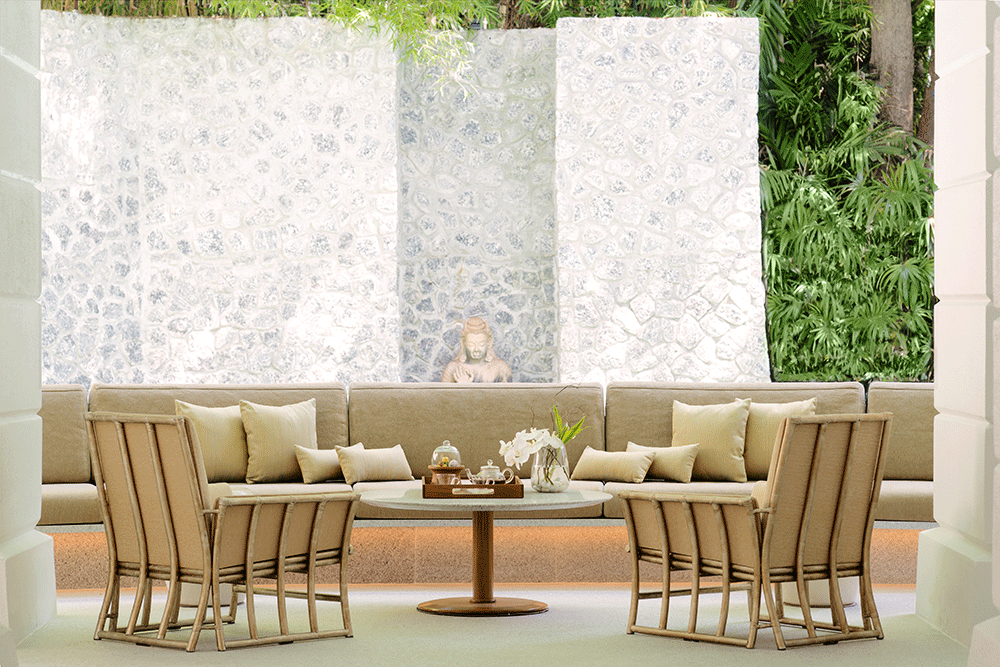 A lot can happen in 13 years. Marriage, divorce, weight loss, weight gain, stress, career moves – all of the above. But while all those things may have happened in my life, one thing that seems to have remained the same during that time is the brilliance of Chiva-Som, easily one of the world's best wellness resorts and a place I was looking forward to checking in to for a five-day retreat.
As I luxuriated in the chilling thrill of a scented cold towel on a humid afternoon on my arrival at the resort, I was reminded by a mini welcoming committee that it was indeed 13 years since my last visit.
It's rare for me to go back to the same hotel twice on my travels – but the lure of a recently renovated Chiva-Som and an overwhelming need for a personal "re-set" seemed like good enough reasons to make an exception to this loose maxim.
Having been whisked from my hotel in Bangkok in the air-conditioned comfort of a Mercedes for a three-hour drive to the resort – tucked in one of the slightly quieter parts of the southern holiday mecca of Hua Hin – I'd had plenty of time to reflect on life since my last visit, and how impactful that visit had actually been back in 2006, teaching me so much then about myself, emotionally and health-wise.
I've obviously changed even more as a person since, but staff very sweetly said I hadn't changed much visually, compared to the picture of me they still had on file. "You must have the wrong picture," I laughed, afterall, I was definitely a few stones heavier. But I appreciated such sweet comments nonetheless.