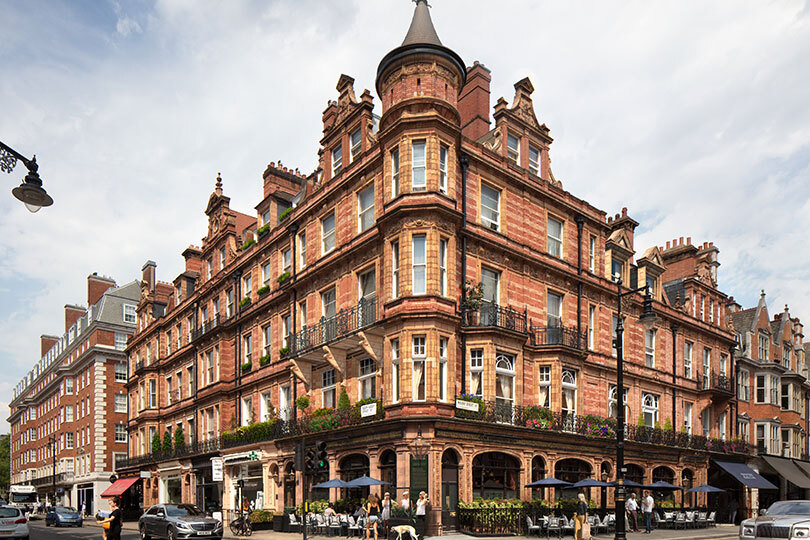 The Audley will now be part of the ArtFarm porfolio
Artfarm is the hospitality company behind The Fife Arms, one of the most talked about new hotels of 2019 and winner of the Best New Luxury Hotel at the TTG Luxury Travel Awards 2020.
It has now signed a lease with Grosvenor Britain & Ireland for The Audley, a prominent pub in Mayfair which it will now renovate and add guest rooms and a restaurant.
The renovation of the five-storey building is provisionally set to be completed in late 2022 and Artfarm has appointed architect Luis Laplace, who designed and restored another of its projects, the Roth Bar & Grill in Somerset, to lead the interior project.
Artfarm said it will be working closely with Grosvenor to renovate the Grade II-listed building, restoring many of the original historic features lost due to bomb damage in the Second World War. Built in 1888, The Audley was designed by Thomas Verity, who was also responsible for the exterior of the pavilion at Lord's Cricket Ground.
The Audley is located on Mayfair's Mount Street, which has become known as a hub of luxury retail and hospitality, and will be the first project in London for Artfarm, which was founded in 2014 by Somerset-based gallerists and art collectors, Iwan and Manuela Wirth.
As well as a sizeable international art reputation, their range of endeavours now also includes Roth Bar & Grill within their Hauser & Wirth art centre in Bruton, Somerset, Manuela restaurant in LA, the Durslade Farmhouse in Somerset, and art-lead hotel The Fife Arms, which launched in the village of Braemar in the Scottish highlands at the end of 2018.

"Community-focused pubs are a vital asset for Mayfair's residents, workers and visitors," said Piers Townley, Mayfair director at Grosvenor Britain & Ireland.
"In Artfarm, we have a partner with clear sustainability and community values that match our own. We are delighted to welcome them to Mount Street to join us in restoring this historic building."