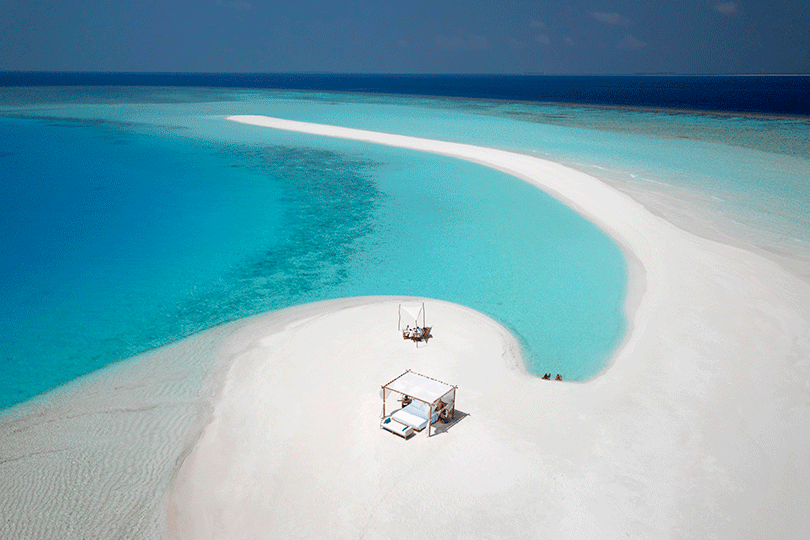 UK travellers could be heading back to the Maldives and resorts like Milaidhoo
Agents and operators acted with relief that the steps presented had spurred some consumer confidence, but said there is a long way to go before travel's path to recovery is clearer.
"The announcement was very welcome as it gave more clarity than expected on international travel," said Mark Duguid, managing director of Carrier. "That said, much remains unanswered – particularly around quarantine, air corridors and vaccination or test certificates – and these questions are unlikely to be answered before 12 April, when the Global Travel Taskforce report is due."
The government said it would set out the picture for travel once the newly reconvened taskforce had drawn its conclusions, but has said little else for now, other than international travel would resume "no earlier than Monday 17 May", 12 weeks from the announcement.
"I can't see borders opening to all destinations immediately on 17 May," cautioned Lisa Fitzell, managing director of Elegant Resorts. "Europe is really behind the UK in terms of vaccinations so we may still be very limited as to what we can sell in the summer months. But over in Barbados, all our staff there got their first vaccinations this weekend, which gives great confidence that the Caribbean will be ready."
Companies reported a definite uptick in interest, with consumers eager to get travel plans back on track, but still only looking to travel many months ahead.
"We've seen a steady increase in enquiries for both A&K and Cox & Kings and there is now a wider spread of destinations being considered," said A&K's managing director Kerry Golds. "The most popular time for travel is proving to be Q4 2021 and 2022 and we're seeing multi-generational trips confirm now, such as a six-figure booking for a family to Sri Lanka for this December. We feel our clients have been encouraged by our book with confidence policies too."
"Everyone in the team is feeling quite motivated now, and I'm definitely more confident – it's nice to have a date to work to now," said Mark Swords, managing director of Swords Travel in Wimbledon. "We are trying to promote travel from 1 June onwards to give us that lit bit of flexibility should things change."
He said there was "absolutely" a bookings bump in light of the news.
"We had four brand new enquiries in the last 24 hours, which is virtually more than we had the whole of the previous week," he said. "Social media engagement tripled overnight, and people we speak to are definitely still cautious but much more optimistic."