Melia plans hotels for Maldives and Serengeti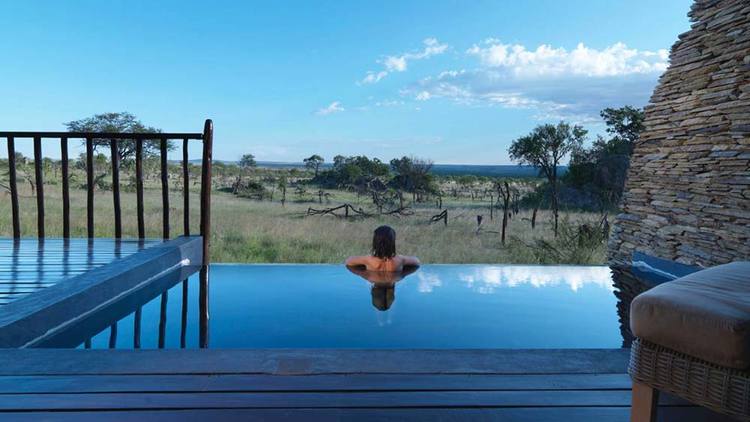 Gran Melia Huravee Maldives will launch in October 2017 with 95 private villas, 100 rooms, three restaurants, a bar and cafe, spa and leisure centre.

The hotel will also make use of a smaller island nearby for more exclusive private events and romantic dinners.

Located in Kalhudiyafushi in Thaa Atoll, the resort will be a 40-minute flight from Male International Airport to the domestic airport of Kaadhedoo, followed by a short speedboat ride.

Maria Zarraluqui, director of expansion for Melia Hotels International, said: "Opening a Gran Melia hotel in the Maldives has been a dream for ours for a long time, but we were always waiting for the right project to come along. This hotel meets all our expectations."

Also coming in June 2017 will be the Melia Serengeti Lodge in Tanzania, which will aim to be Melia Hotels International's first state-of-the-art sustainable hotel.

Offering "off the grid" living, Melia Serengeti Lodge will have 50 rooms - including 25 Melia Forest rooms, 23 Melia Hills rooms and two Serengeti Suites.

The off-grid resort will rely on resources such as photovoltaic panels to generate its electricity and accumulators to store the electricity, complemented by a biogas generation system fed by a wastewater treatment plant. Water will be collected from rainwater and made drinkable using modern and environmentally friendly techniques and equipment.

Gabriel Escarrer, vice-chairman and chief executive of Melia Hotels International, said: "We are excited to launch our first-ever 100 per cent sustainable hotel through the use of the latest technologies and innovations."

The hotel will be 45 minutes from Seronera Airport in the Serengeti National Park and is located on the natural terraces on the southern slopes of Nyamuma, an ideal viewpoint for the annual "great migration" when an estimated one million blue wildebeest, lions, leopards and zebras travel across the Serengeti.

Melia Hotels International is one of the largest hotel companies in the world, with more than 370 hotels in more than 40 countries.

The group celebrated the signing of the two new hotels – along with a 250-room property in Kazakhstan - during the recent Arab Hotel Investment Conference (AHIC) in Dubai.